Justin was only four weeks old when he was intentionally lit on fire and left for dead in a street after his abuser fled the scene. The cat suffered second and third-degree burns over his entire body, but luckily, his time was far from over.
Nowadays, the cat, who also goes by Fire Survivor and Jman, suffers from a lack of ears. But in light of the terrible situation, he is now the frontman for the Kitty Krusade, a nonprofit organization that rescues and saves abandoned, injured, and stray cats.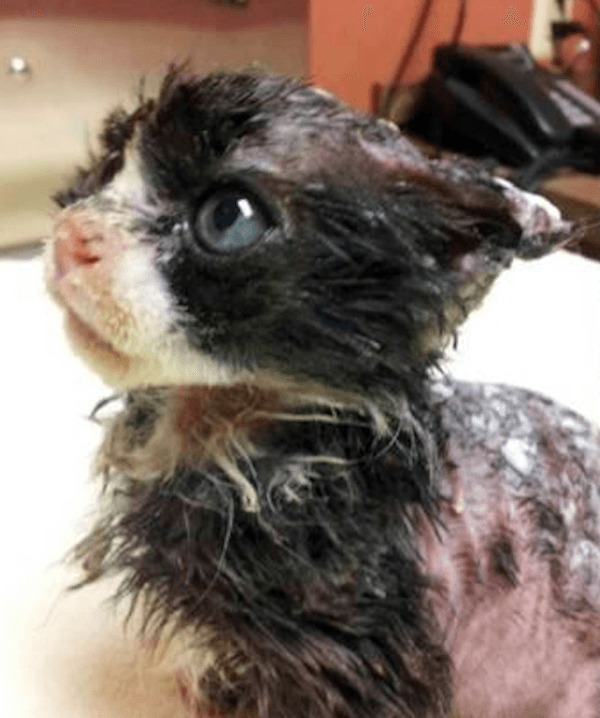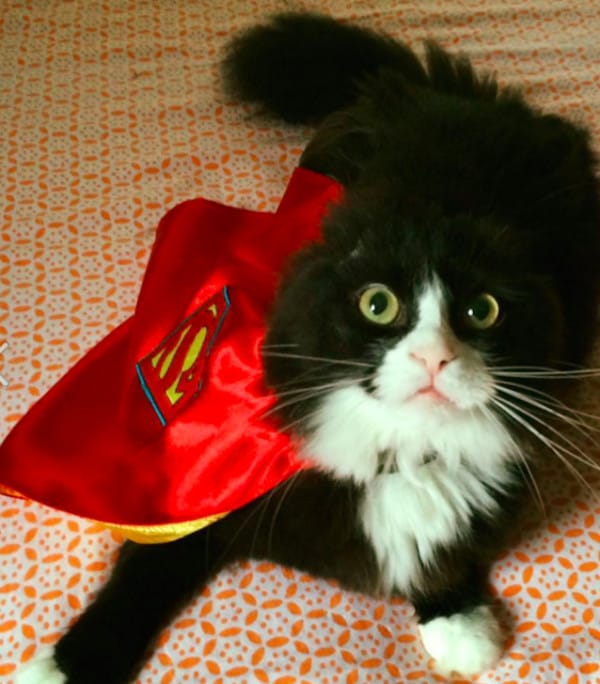 Justin even has his own Facebook page where he not only shares his own story of survival, but also the success stories of all his foster siblings.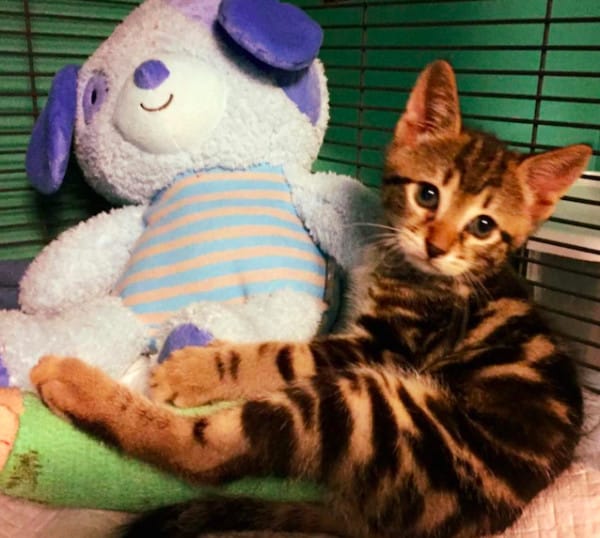 Rocky was abandoned on a street with a broken leg, collarless and without hope. But with the help of Justin and the Kitty Krusade, he was saved and is now a joyful, fun-loving cat.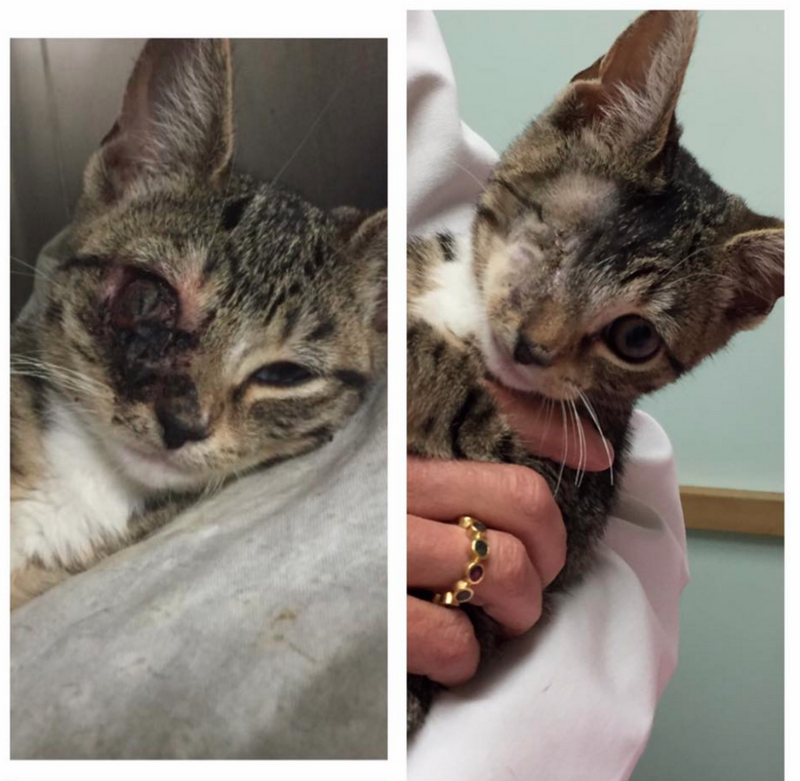 Echo, an 11 or 12-week old cat, is another survivor of animal cruelty who was rescued by the organization.
The Kitty Krusade is always seeking donations at YouCaring. All of the proceeds go directly into helping cover costs for vet visits and general foster and nursing care.
Share if Justin's story inspires you!