Last week, millions of people tuned into Animal Adventure Park's live YouTube feed of one of their giraffes named April, who is just days away from giving birth. However, it looks like April has met her expecting mom match.
Erin Dietrich, a 39-week pregnant mom of three in South Carolina, just so happens to be obsessed with watching the giraffe's live video - which is what gave her and her husband a brilliant idea.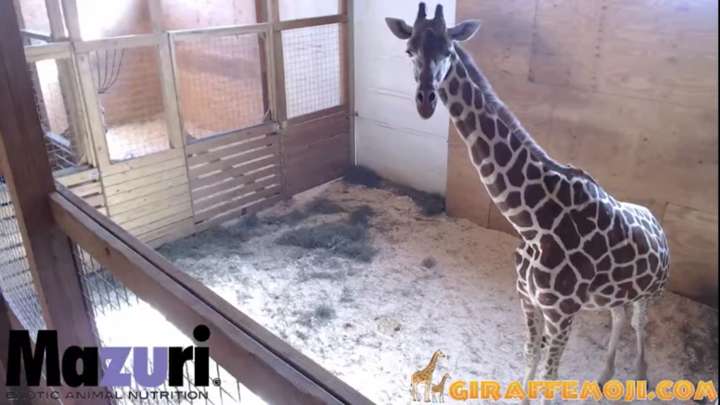 Dietrich, who is due on March 14, amused the Facebook world by live streaming footage of her pacing around her bedroom while wearing a hilarious giraffe mask! The professional photographer gave her best April impression by doing a variety of exercises and occasionally tapping her foot in anticipation - all while wearing a classy string of pearls.
"It was my husband's idea to order a mask off Amazon and my idea to do a live feed last night to look like April's," Dietrich told The Huffington Post.
Meanwhile, viewers jokingly analyzed the pregnant mom's movements in the video's comments, debating on whether or not she had gone into labor.
"I did not think this many people would get a kick out of this," Dietrich chimed in on the comments. "Clearly we live an exciting life over here in the Dietrich house."
SHARE if you love this mom's hilarious idea!