Susan Medina never expected that just hours after welcoming her first child into the world, she would be faced with even more excitement. But, thanks to Darick Mead, and the hospital staff - and of course, baby Ryder, the day managed to become even more memorable than it already was.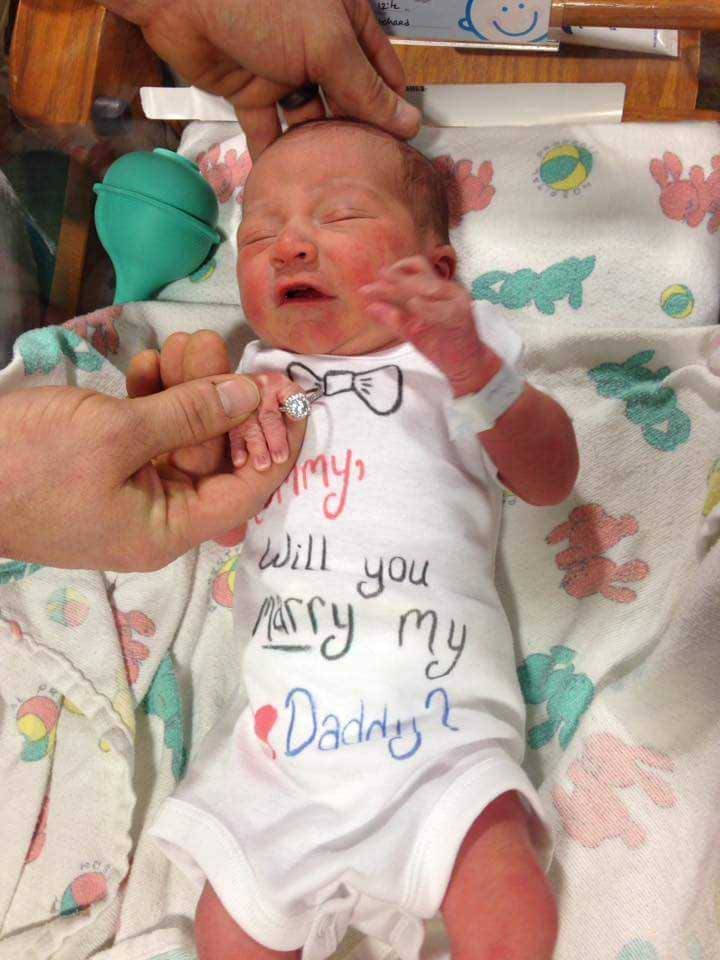 Nebraska couple Susan Medina and Darick Mead had been together for two years before Ryder was born, and Darick always teased her that he didn't want to get married for 40 years. However, it appears that Darick's banter was all apart of his master plan because a proposal arrived much earlier than he had let on, and it came when Susan least expected it.
A month before Ryder's birth, Darick purchased an engagement ring and filled the hospital staff in on his brilliant idea. So, shortly after Susan's C-section, the nurses entered the hospital room to "check on" the newborn but actually slipped him into a onesie that said, "Mommy, will you marry my daddy?"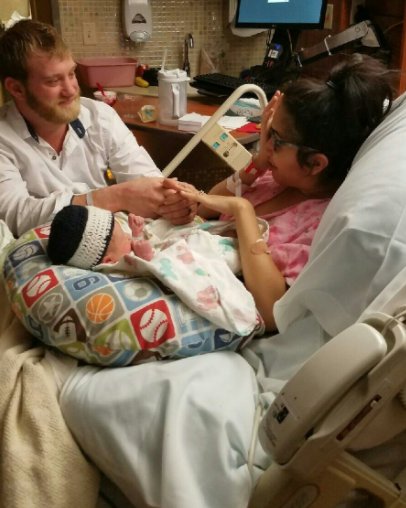 Then, when they brought Ryder over to Susan's bedside, Darick was kneeling down with a cushion-cut engagement ring. "I didn't expect that at all. I thought I was going to be changing the baby's diaper, looked up, and everyone had their phones out, so I was confused," Susan told POPSUGAR. "But I was super, super happy!"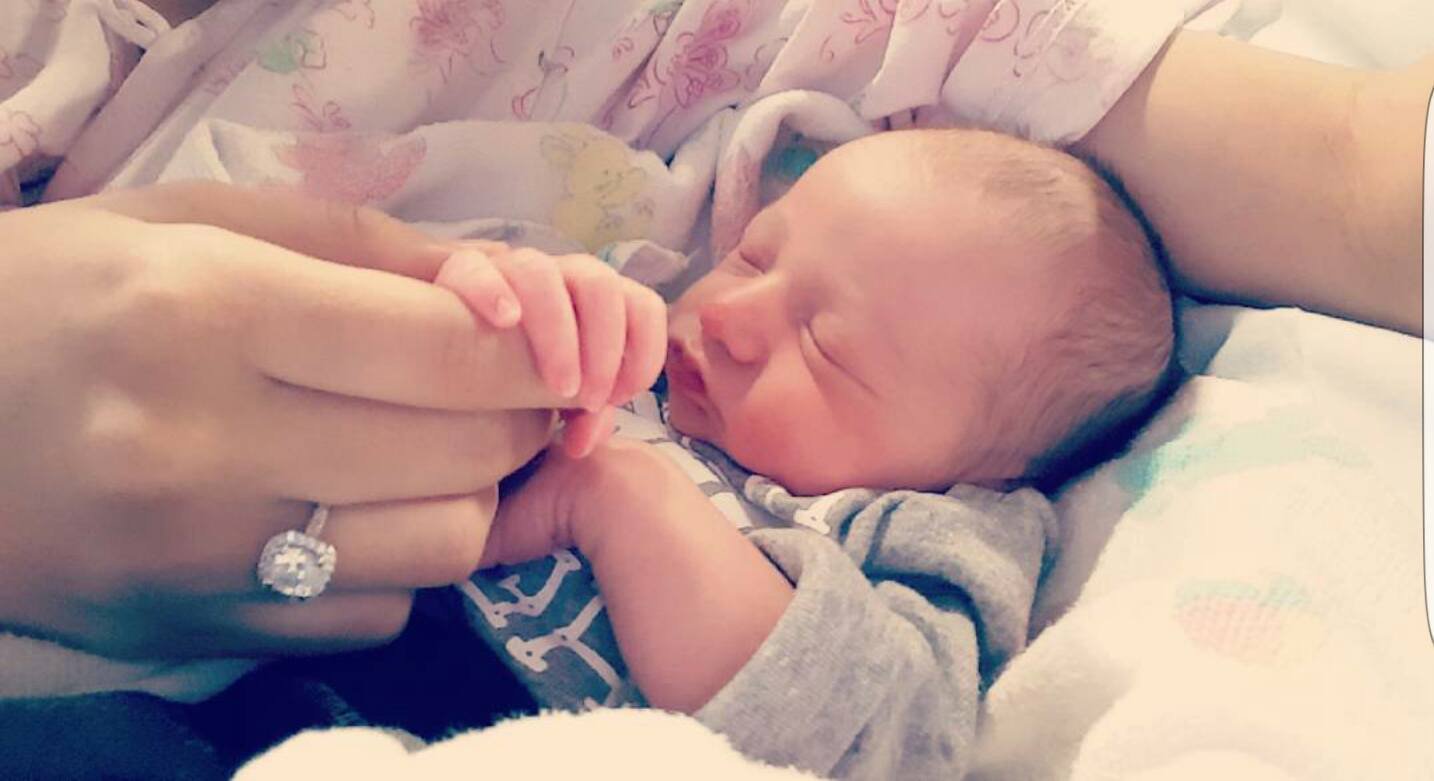 SHARE to congratulate the new parents! What an extraordinary day!