The smell of a fresh lemon reminds everyone of a sunny spring day. Its color, taste, and scent cannot be matched and its use knows no bounds. From baking to cleaning, the lemon is one of the most useful tools in your home. These incredible lemon tricks will help you save money and keep things fresh all year long!
Make A Natural Air Freshener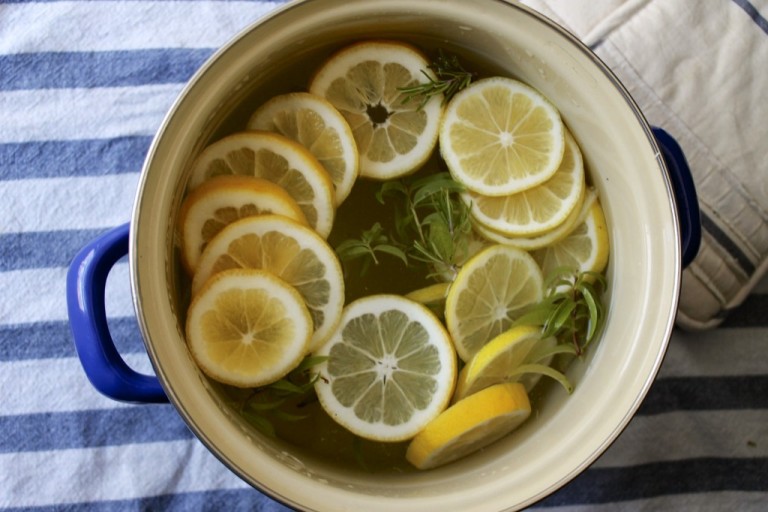 Save money on expensive air fresheners by simmering water, lemon peels, and rosemary on your stove top. The smells of spring will give your kitchen the fresh scent of a new home!
Clean-Up Your Cutting Board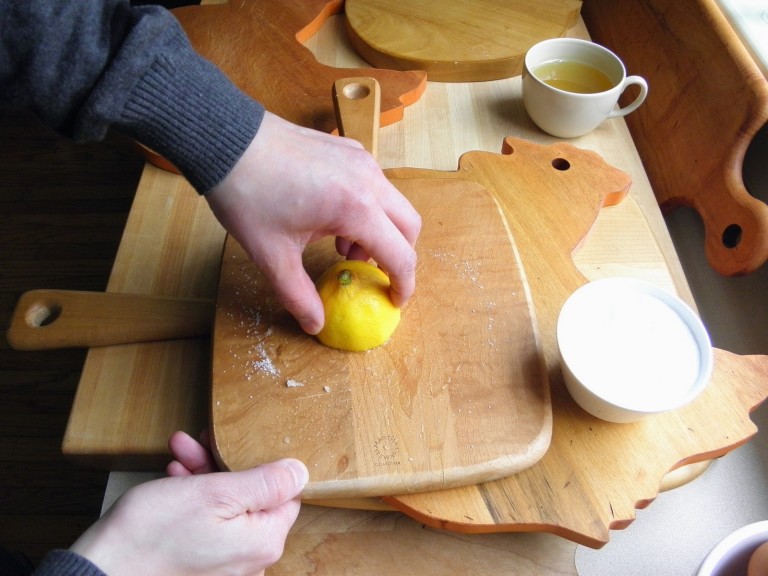 Remove grime from your wood cutting board by sprinkling sugar on a lemon half and scrubbing the surface of the board.
Steam Clean Your Microwave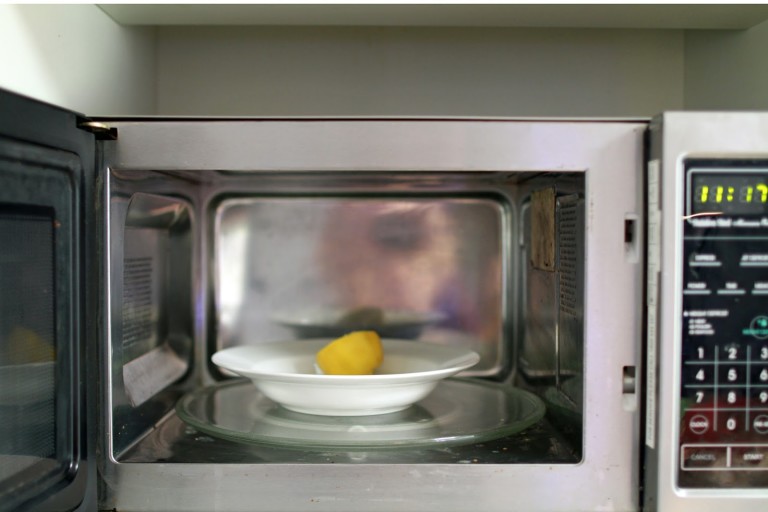 A 5-minute session will raise lemon-scented steam to clean the walls of your microwave. Just fill a bowl halfway with water, add a lemon wedge, and press start!
Rub Those Nails Clean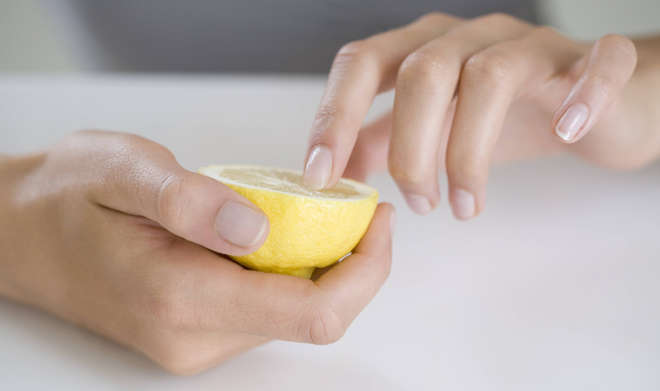 A simple lemon wedge can help your nails get the natural look you've always wanted!
Cure Your Nausea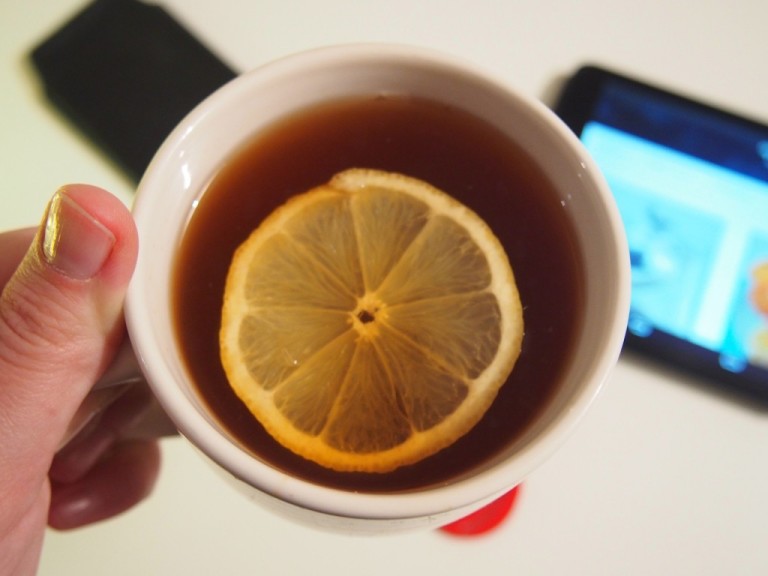 Lemons can be a lifesaver when you're traveling the world. Use a lemon in a cup of hot water or tea to calm travel sickness.
Scrub Your Chrome Until It Shines!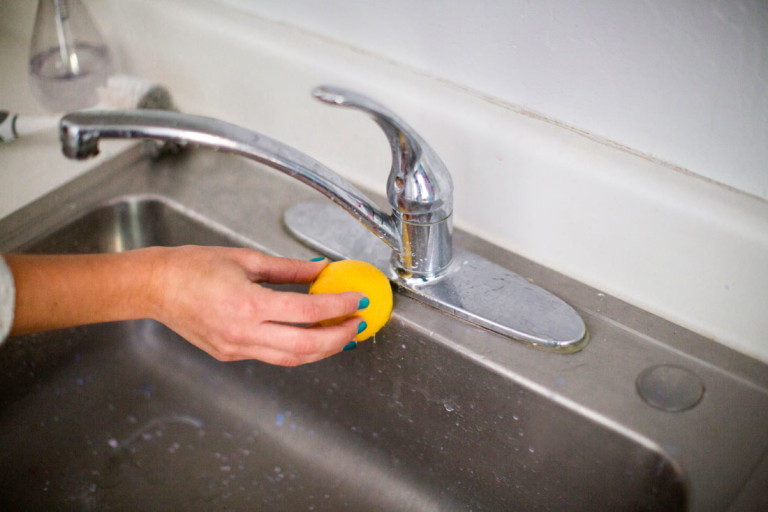 A lemon wedge can be the perfect kitchen scrubber when you're out of cleaners and sponges. Simply cut a lemon and start scrubbing your chrome or steal.
Cool Off With Lemon Ice Cubes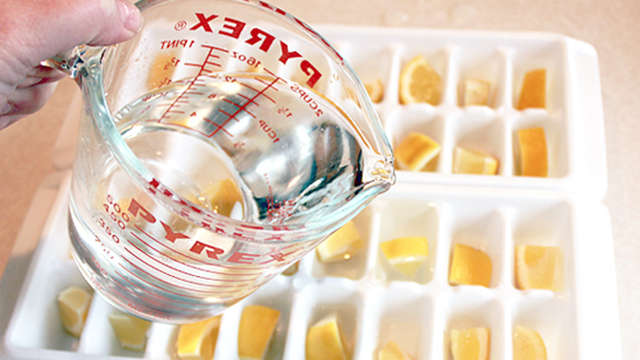 Simply cut some lemon wedges and pop them in an ice-cube tray with some water. In a few hours, you'll have the perfect flavored cubes for your Iced Tea.
Clean Your Coffee Cups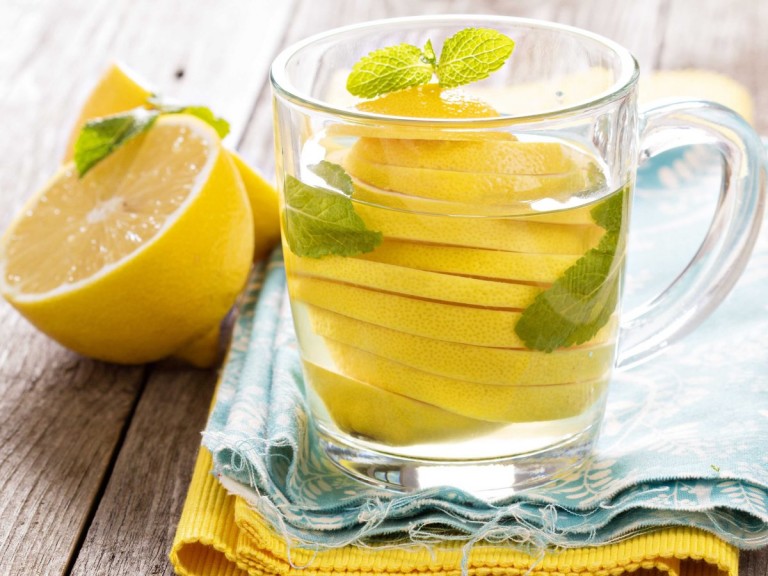 Lemon is the best stain remover for those tough coffee and tea stains. Put a lemon wedge in your cup with some water and let it sit for several hours. Wipe the cup clean and the stains will disappear!
Deodorize Your Garbage Disposal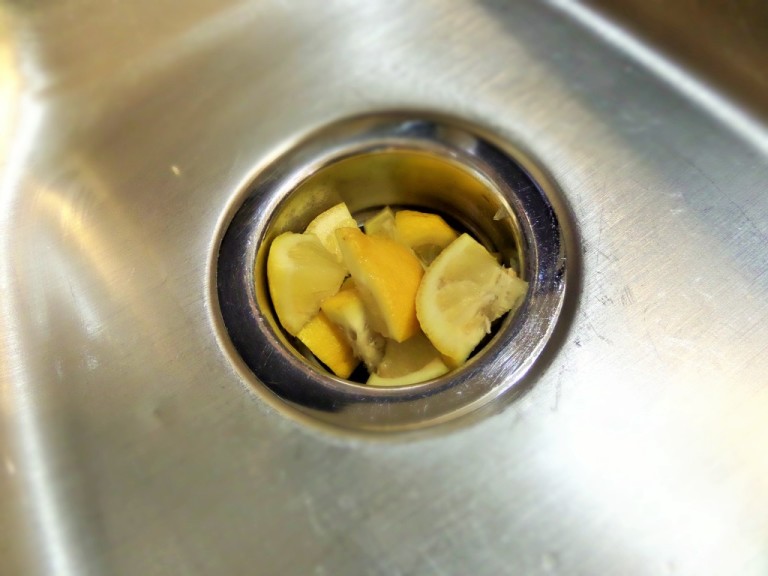 Sometimes you just can't get rid of the smell in your garbage disposal. Fortunately, lemons can always do the trick. Simply put a few wedges in the disposal and flick the switch while you run some water. That's it!
Break Down Bathroom Grime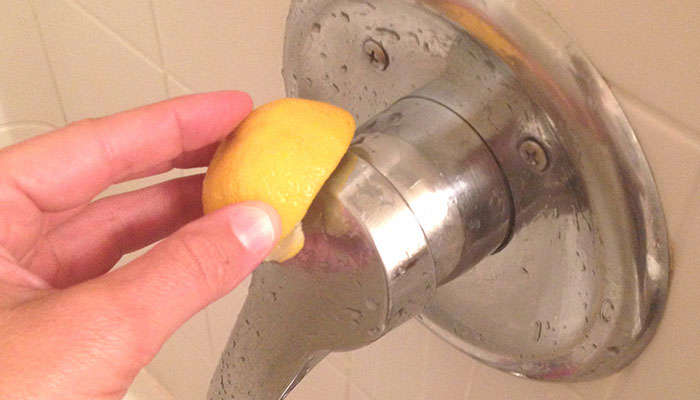 Cut a wedge and scrub your bathroom faucets and shower nozzles. The acid from the lemon will free the soap scum and leave behind a natural spring scent!
Brighten Up Your Brass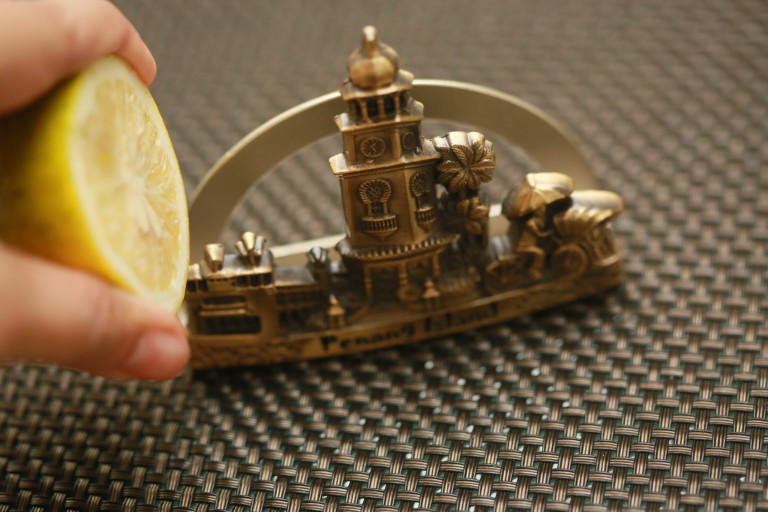 Make your brass shine by giving it a quick scrub with a lemon. It's the perfect cleaner for rings and trinkets.
Blast Lemon Scents With A Quick Burn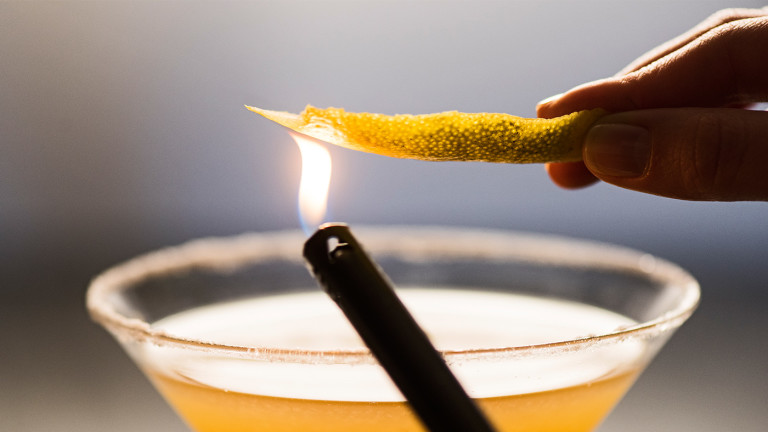 Need a quick fix for a bad smell. You can burn the edges of a lemon peel to give off the zesty lemon scent.
Create Candied Treats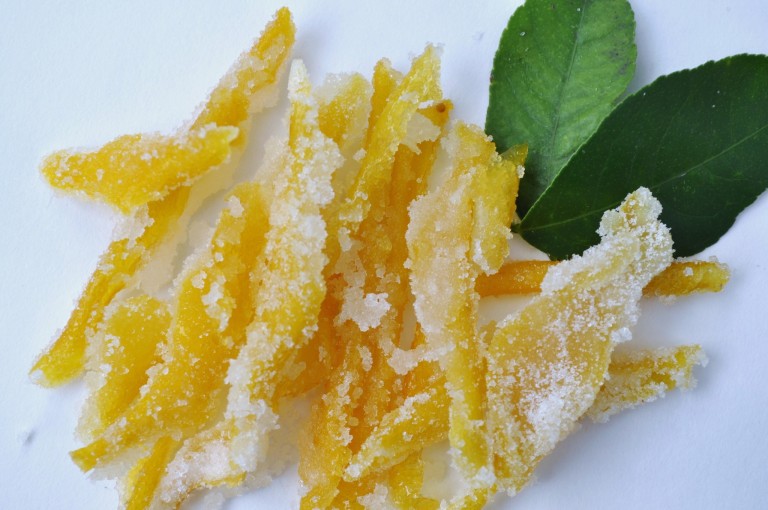 Make delicious candied lemon peels to dip in cholate, add to a cake, or eat all by themselves! Check out a recipe here.
Rid Your Whites Of Deep Stains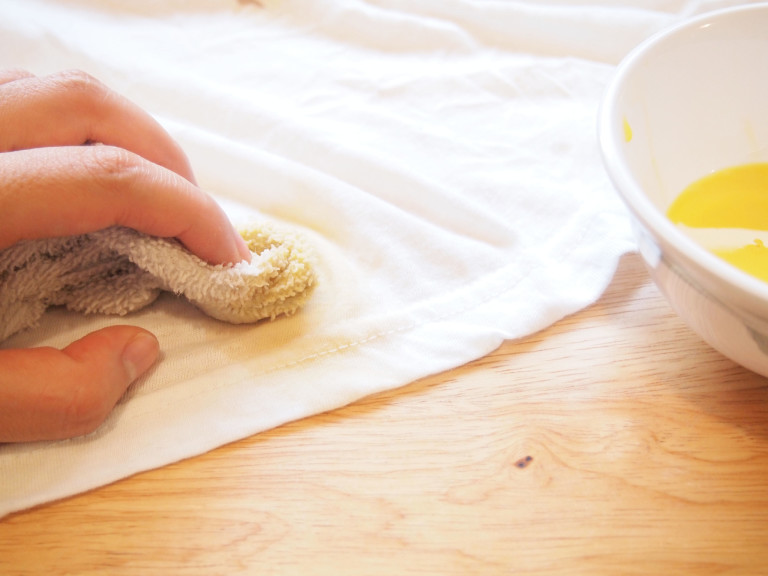 Before you toss your stained whites into the washer, simply take some lemon juice, baking soda, and water to make a pre-wash stain remover!
Scent Your Skin!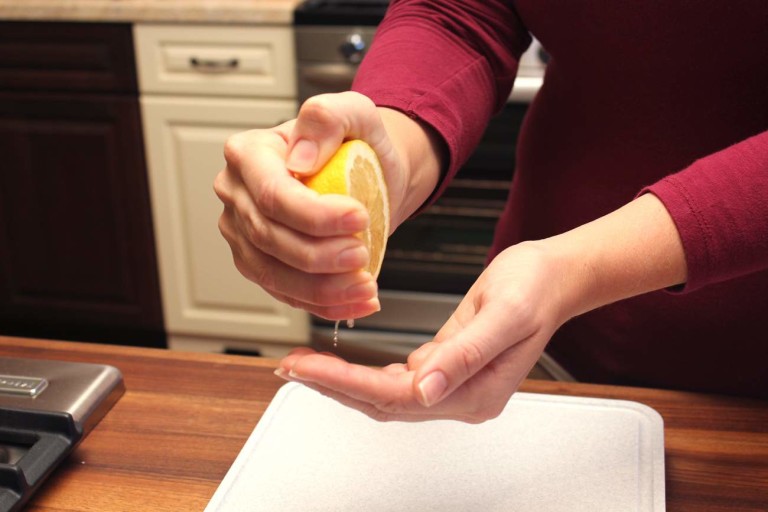 When you're working in the kitchen, it's easy to absorb some smells from uncooked chicken or fish. Remove those nasty kitchen smells by washing your hands with lemon juice.
Add Some Zest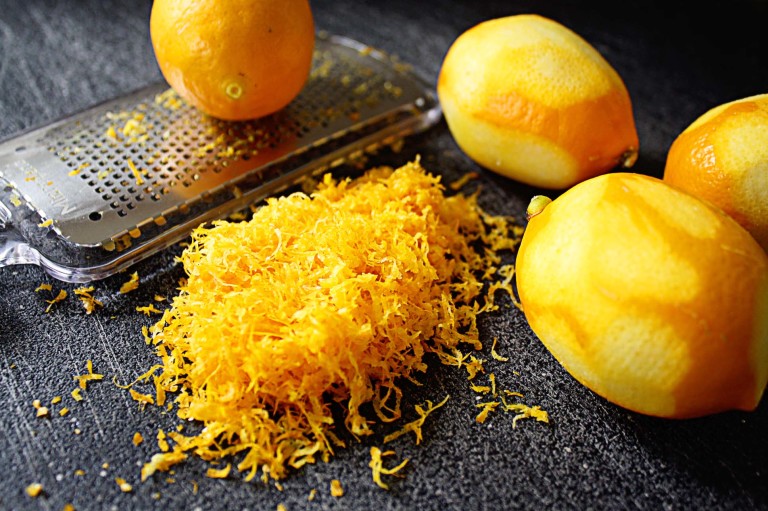 Lemon zest is a classic ingredient for loads of baked goods and dishes. Just grab your kitchen grater and scrape off all the perfect yellow zest!
Mix Up Your Pepper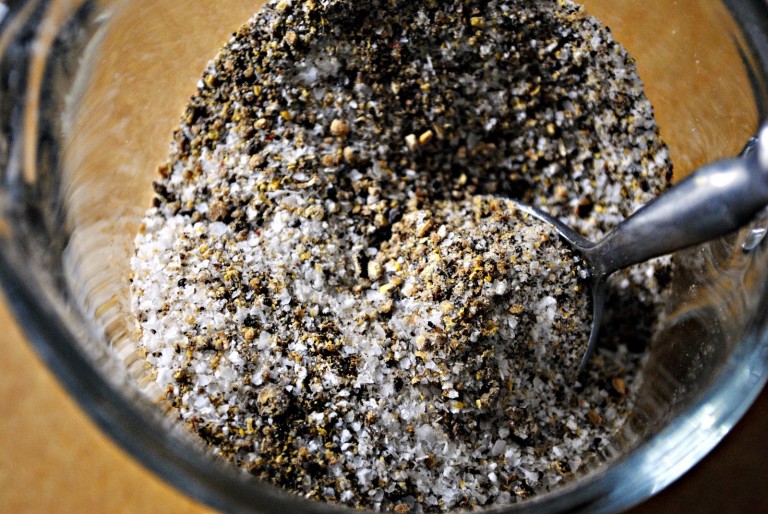 Lemon pepper is a fantastic spice for cooking. Gather up some fresh ground pepper, salt, and lemon zest to create the absolute best lemon-pepper chicken!
Clean Your Kettle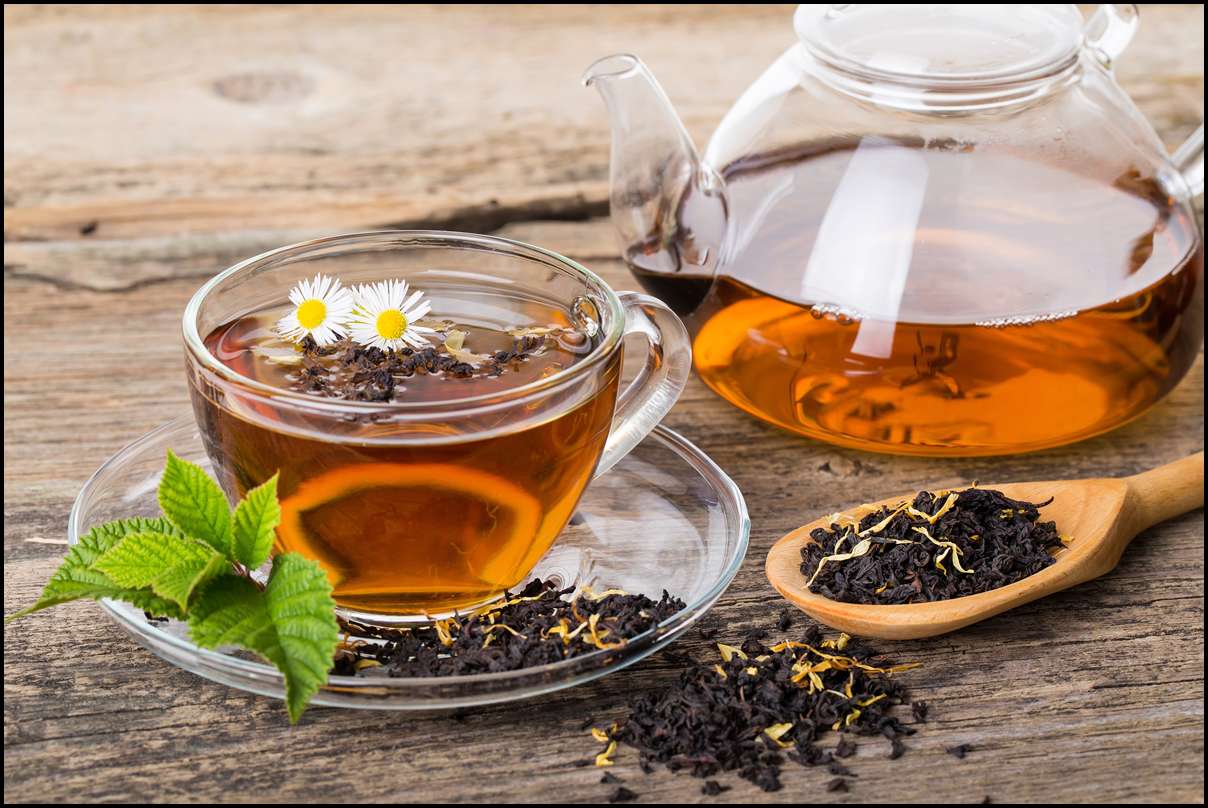 Break down the minerals in your tea kettle by boiling some lemon water then letting it sit for an hour. Drain and rinse well to release all the excess minerals.
Shine Your Pearly Whites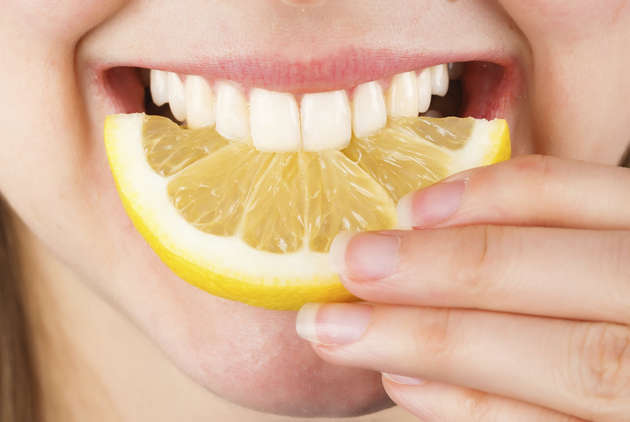 Chomp on a lemon wedge and use the natural acids to brighten your teeth!
Twist Some Zest!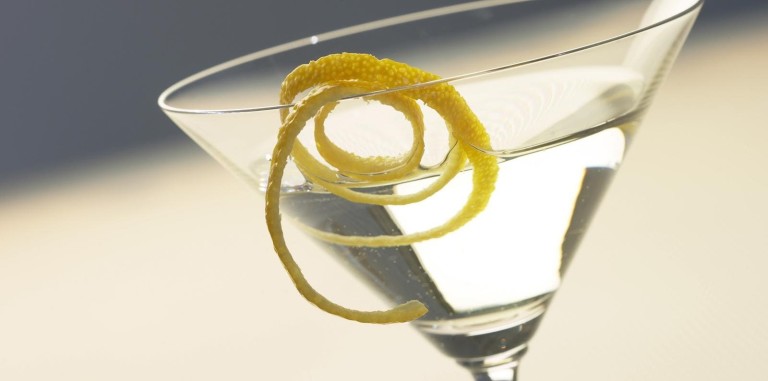 Lemon zest is a classic garnish for a cocktail. Simply peel a slice of a lemon and let it curl before adding it to your favorite weekend drink!
Make A Natural All Purpose Cleaner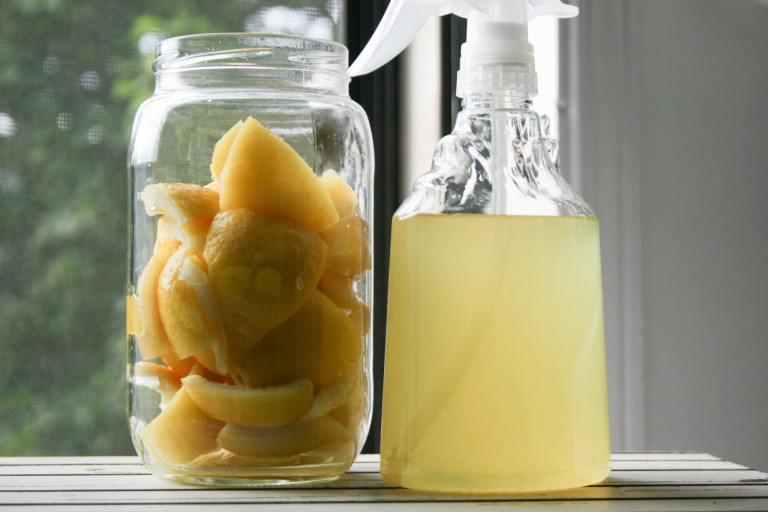 Combine white vinegar and lemon wedges and let them blend in a mason jar for two weeks. Strain the lemons and start to scrub. This all purpose cleaner works for every sticky surface!
Change Up Your Style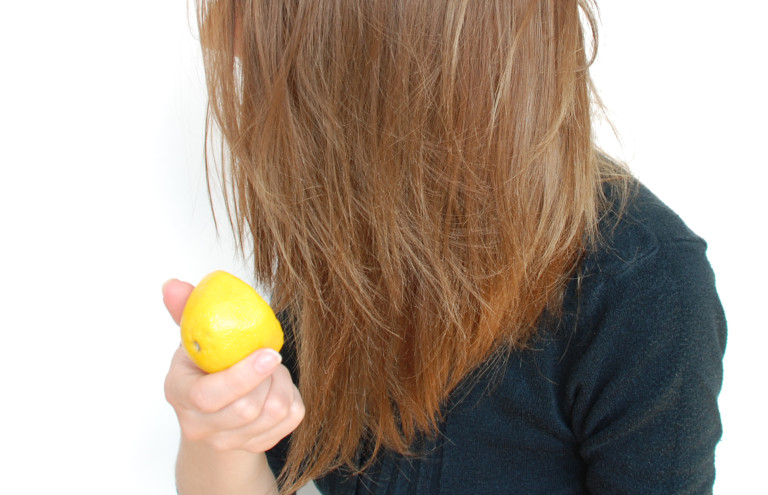 Mixing lemon juice and coconut water can work as a great growth treatment for your hair. But, brunettes beware! The mixture can lighten your hair.
Clear Your Blemishes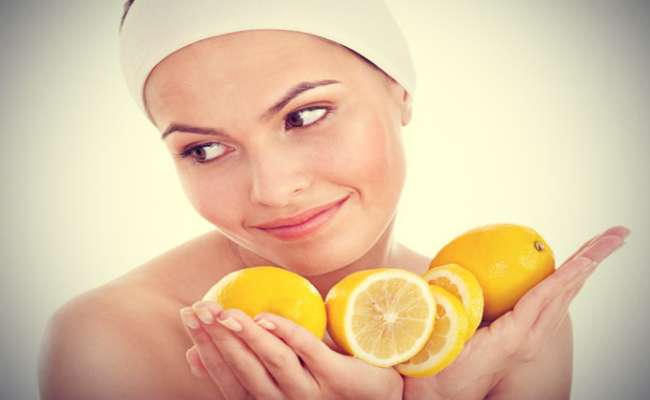 Get rid of acne scars by cleaning your face with a little bit of lemon juice. Rinse your face then apply the lemon juice to a cotton ball. Gently pat the affected area and let sit for 15 minutes before rinsing.
Scrub With Sugar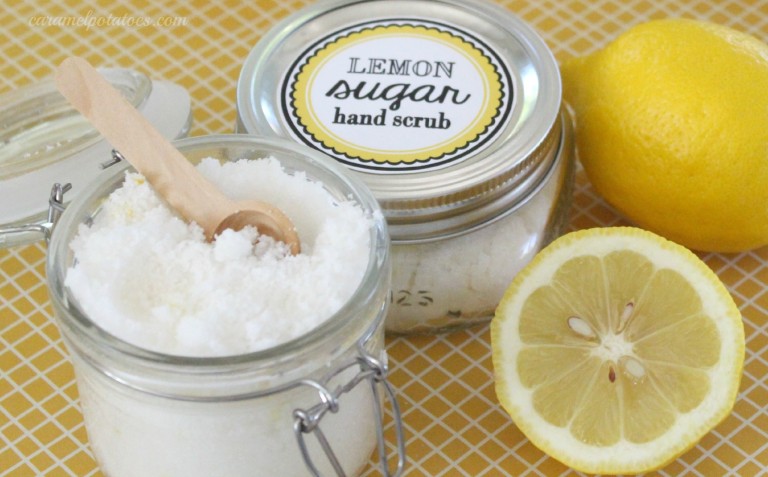 Homemade lemon and sugar scrubs can be the best answer for your dry skin. Take a look at this recipe to change the way you feel!
Brighten Your Day With Lemonade!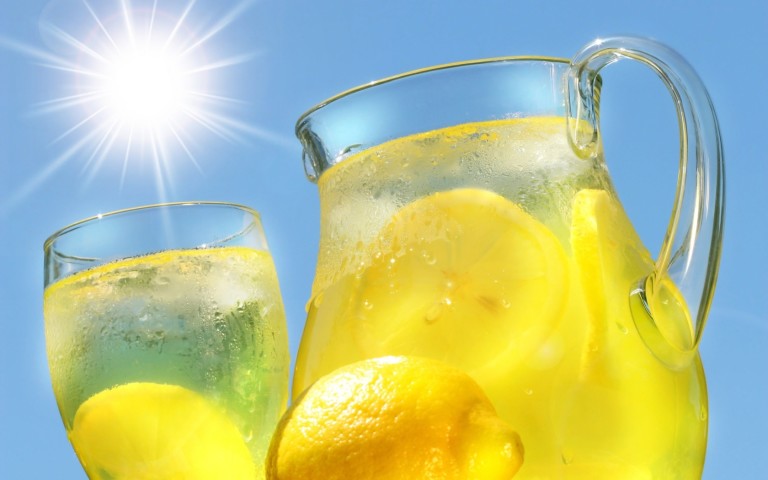 Make it fresh and make it cold! Water, ice, sugar, and lemons will always make the best summer beverage!