Becky Bradley is just your regular engaged woman dreaming of her perfect wedding, except that for 33-year-old Becky, her wedding seemed to be just that--a dream.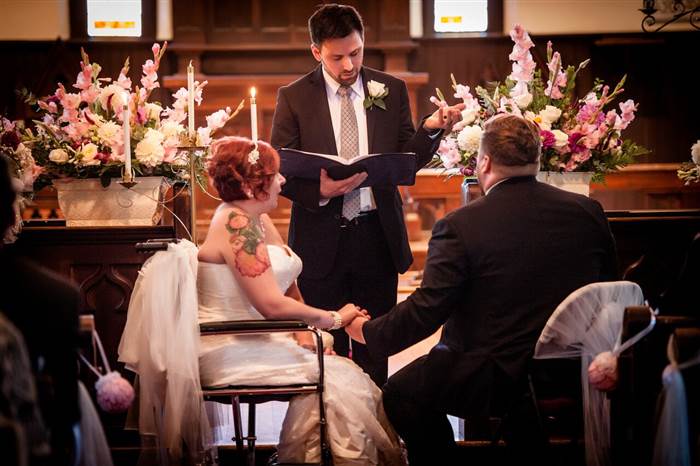 Becky met her fiancé, Jarrod in July 2013. During that same summer, a bad sinus infection sent Becky to Levine Cancer Institute in Charlotte, North Carolina to have it checked out. Unfortunately, doctors discovered a brain tumor and immediately operated on her to remove it.
She was doing well until the tumor came back in December 2015. That's when Jarrod decided to propose to Becky on Valentine's Day.
"I didn't want to waste any time," Jarrod, 36, told TODAY, about his Valentine's Day proposal.
And then, on Becky's birthday, Sept. 22, she received the surprise of a lifetime. Her team of doctors and nurses at Levine Cancer Institute threw her a birthday party during her treatment and gifted her a very special card.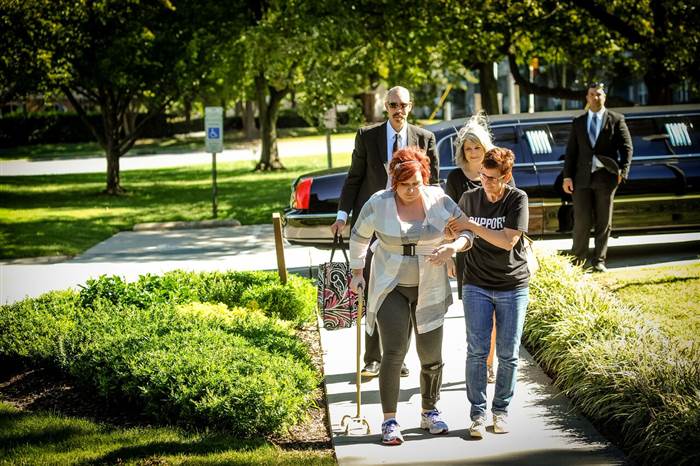 When Becky opened the card, she was shocked to find an invitation--to her very own wedding!
The hospital staff received help from the community to make it all happen in just two weeks.
Becky and Jarrod's ceremony took place at St. Mary's Chapel on Oct. 9th with 60 guests in attendance, and their reception was held at Olde Mecklenburg Brewery--at completely no cost.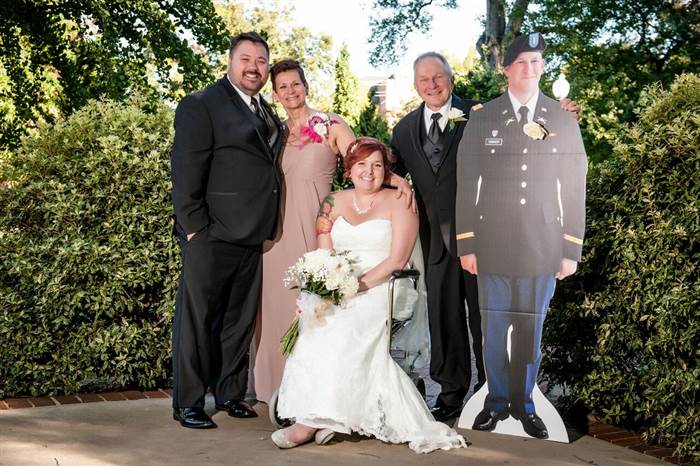 Everything went beautifully, but there was one person who wasn't able to attend the wedding--Becky's brother who is serving in Afghanistan. However, friends found a way to include him in the wedding by making a life-size cutout.
---
What a beautiful and kind gesture from the Levine Cancer Institute!
SHARE if you are happy Becky could have the wedding of her dreams!