Many of us will never forget the tragedy of September 11, 2001, and the brave heroes who came to rescue so many Americans.
For Bretagne, a 16-year-old Golden Retriever, it was the proudest and toughest day of her life.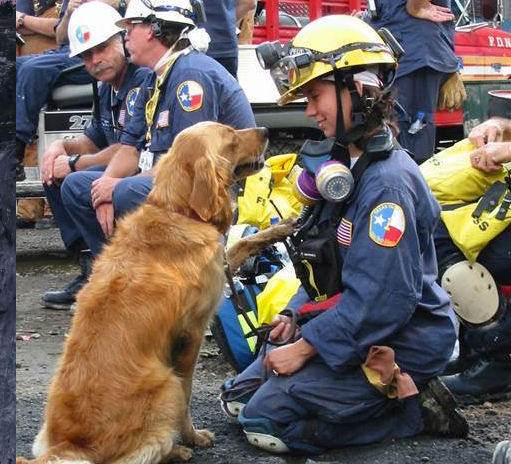 Bretagne was the last known living 9/11 search dog.
Unfortunately, her watch came to an end Monday evening when she was euthanized at a veterinary clinic in Cypress, Texas.
On that fateful day 14 years ago, Bretagne and her handler, Denise Corliss were part of Texas Task Force 1, a group sent to the World Trade Center site in Lower Manhattan to help find survivors.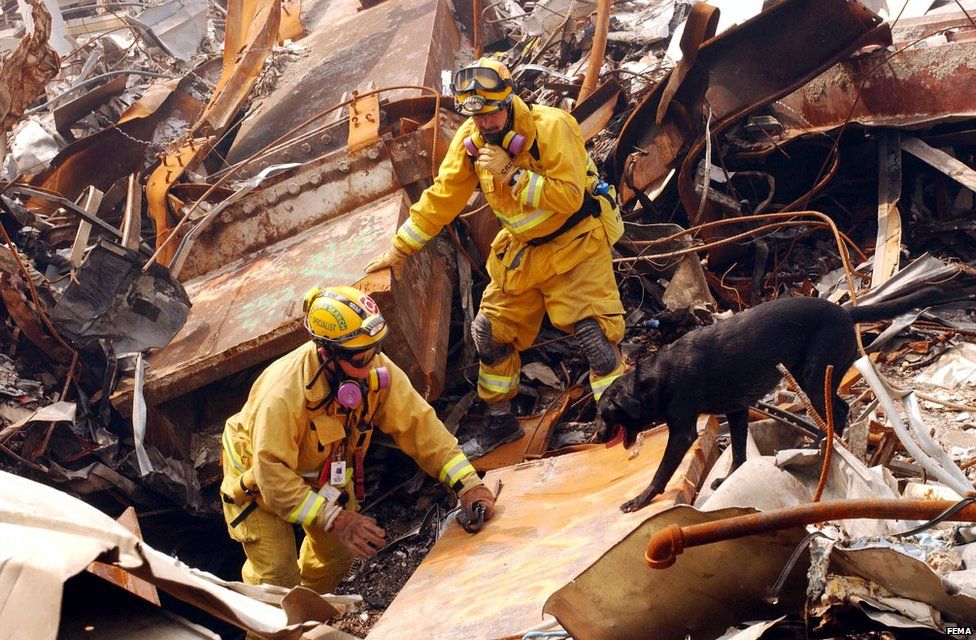 "When our task force arrived in Ground Zero, I just couldn't believe the magnitude of it," says Corliss. "Then I looked down to her, and she seemed stoic and ready to work."
Although Bretagne retired from active duty at 9, her efforts were never forgotten by New Yorkers. In September of this year, BarkPost and 1 Hotels gave her a day of celebration for her Birthday.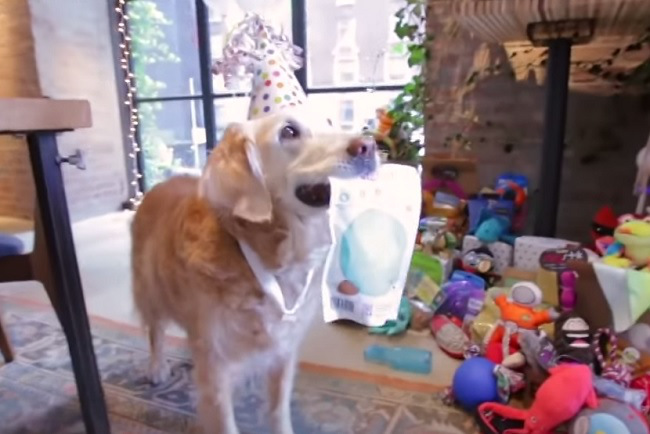 She got a spot on a billboard in Times Square and a dog-friendly "Key to the City" from Hudson River Parks.
The brave canine lived a full life and never turned away from danger. In 2005 she was part of a crew to help find survivors in New Orleans after Hurricane Katrina.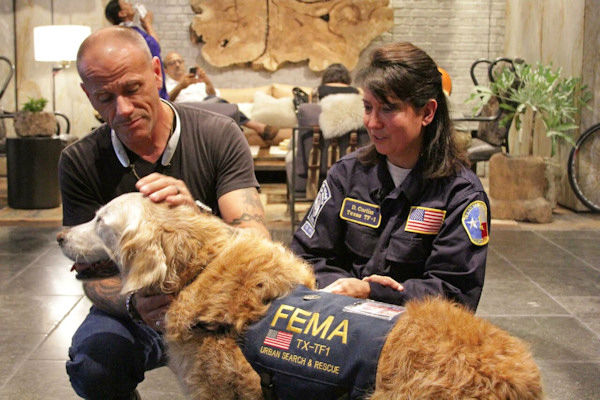 Share to show you appreciate this courageous canine's service!