Air force veteran Clay Luthy and his 10-year-old service dog Charlotte are pretty much the coolest package deal around.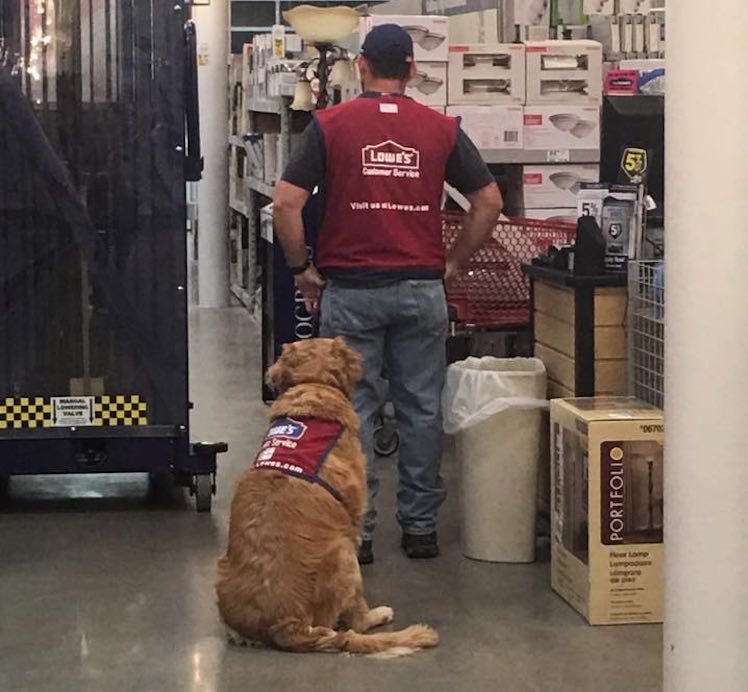 But, finding a job that would allow Clay to bring his trusty sidekick to work has proven to be a difficult journey. That was until his wife suggested he apply to the Lowe's store in Abilene, Texas.
"They were the best person for the job," Lowe's human resources manager, Jay Fellers, told USA Today. "So, we went through the interview process and Clay and his own merit won the job. And we knew he was gonna make a great employee – we just got the benefit of getting Charlotte right along with him."
Clay says that having a service dog has truly changed his life, and encourages other veterans to consider getting a service dog, too.