Life event announcements are all the rage these days on social media and it seems that everyone is competing for the best idea to broadcast their engagement or pregnancy!
However, we're thinking that Todd Krieg and Amanda Diesen's pregnancy announcement is probably the most creative that anyone has ever seen. But, not only did they reveal that they're expecting, they also got engaged all in the same day! And, while such a special occasion would be monumental for any couple, it's particularly significant for Todd and Amanda who have really defied the odds to get this far.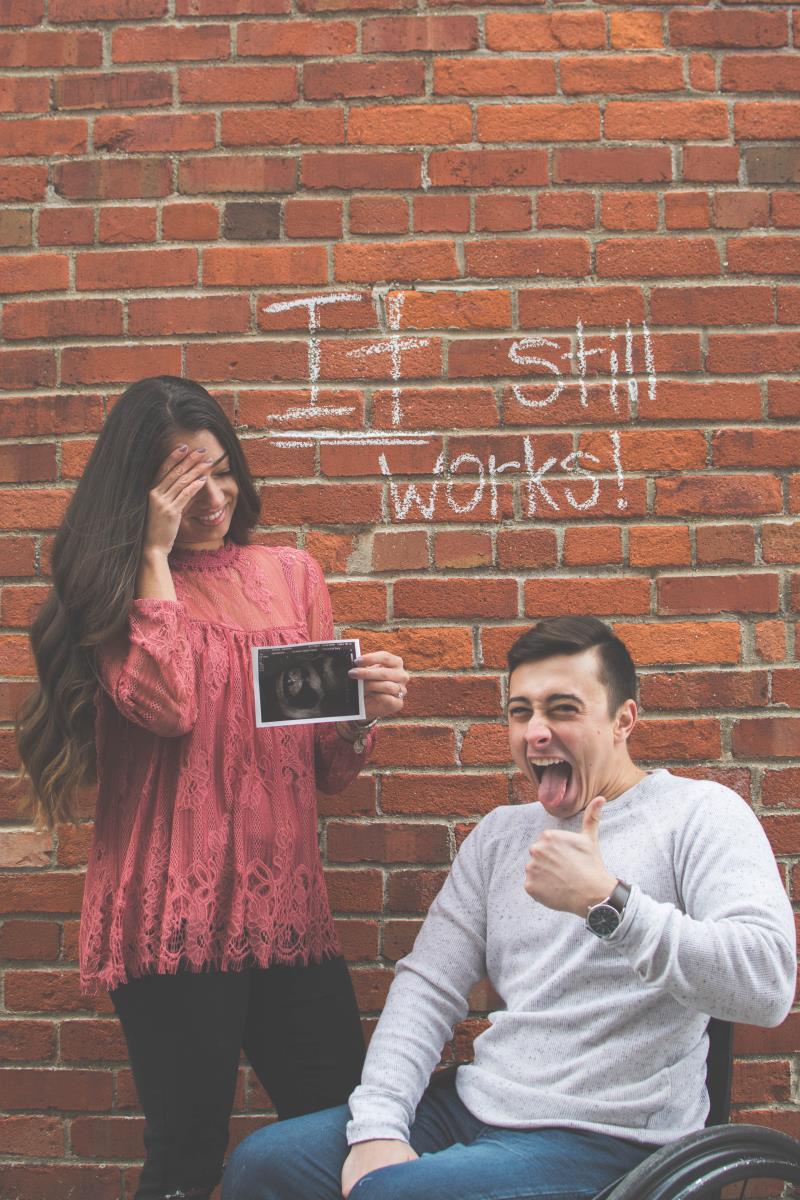 Amanda, who was formerly a therapist at a paralysis recovery center, first met Todd in California in October 2015, a year after he was involved in a dirt bike crash that ended his motocross career and paralyzed him from the waist down which brought him to her center. During Todd's time there, the two quickly fell for each other and he finally revealed his true feelings for his "cute therapist." Todd then headed back to his home in Ohio, and Amanda dropped everything to move across to the country to be by his side.
And, while the couple has faced their share of struggles, they made everyone's day when they shared the most adorable photo to Reddit that despite it all, they're expecting their first child. "Doctors had said it would be nearly impossible to conceive naturally due to Todd's injury, but here we are, 14 weeks pregnant," Amanda explained on a website competing for their dream wedding.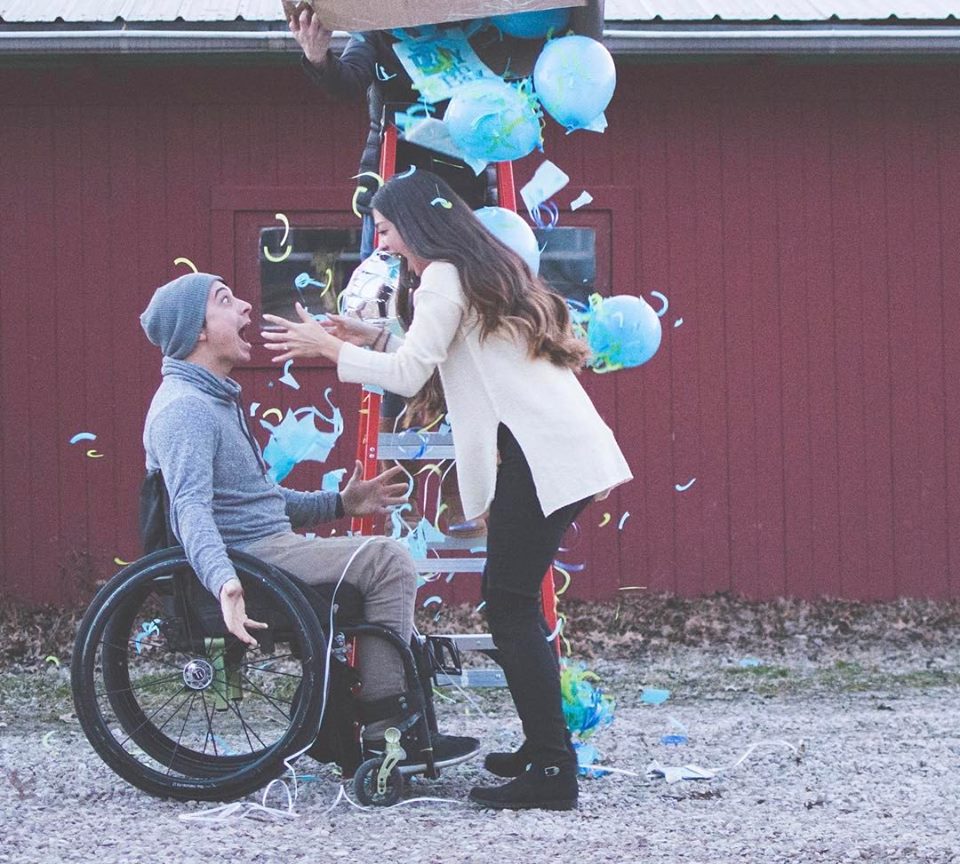 The hilarious announcement features Amanda holding a sonogram photo next to Todd sticking his tongue out with a thumbs up, underneath the words "It still works!" written in chalk above them on the wall. The adorable couple also shared the cutest photo revealing that they are expecting a baby boy!
Congratulations, Todd and Amanda!