Everybody loves a good baby shower, right? But, have you ever been to one thrown for an orangutan mom-to-be? The Camron Park Zoo in Waco, Texas is so excited for their expecting mom that they have decided to throw a baby shower--and everyone's invited!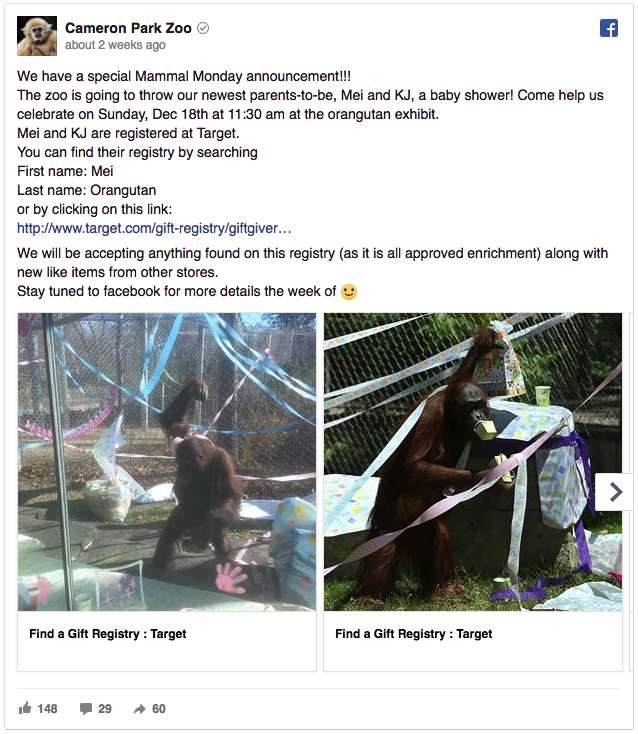 The baby shower is for pregnant Mei, who is 18-years-old, and dad-to-be 28-year-old KJ, who are expecting their baby at the end of January. Mei and KJ were first brought over to Camron Park Zoo in 2009 to be a breeding pair, according to orangutan trainer Laura Klutts.
"Orangutans are the first great ape in danger to go extinct, so the expectation of a baby is super exciting," Klutts told The Huffington Post. "They also have the longest interbirth period of any land mammal ― so you only get a baby about every 7-9 years and that's if the stars align and you are lucky enough to have no other conditions or issues."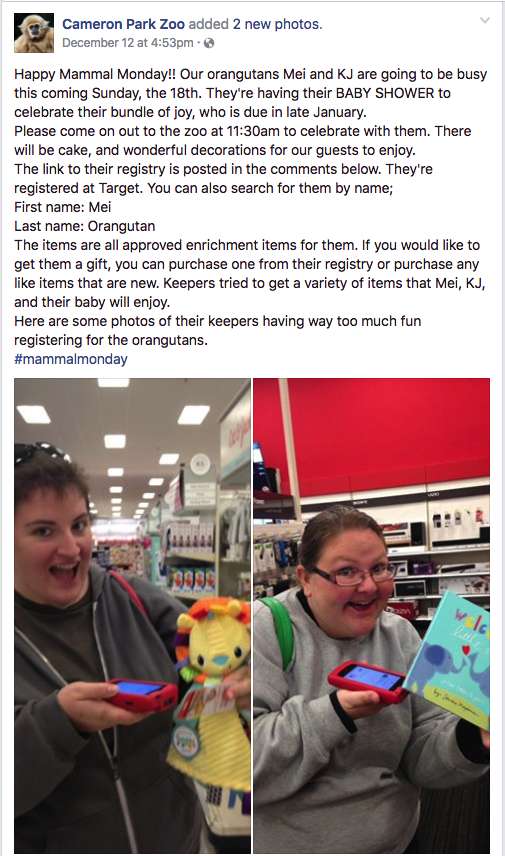 The couple's registry, which was thoughtfully prepared by two of their keepers, was completed at the Zoo's local Target.
What are some of the items that you might find on a registry for an expecting primate, you may ask? Music from Simon and Garfunkel and Dolly Parton, DVDs of "The Princess Bride" and "Casper" and Britney Spears' Fantasy fragrance--just to name a few.
Congratulations, Mei and KJ!