Kiah the pit bull's journey is a true underdog story that everyone can appreciate.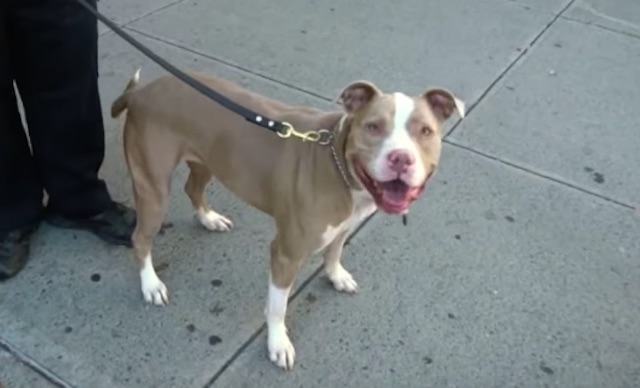 She was found abandoned and abused in a grocery store parking lot when she was first brought onto the the City of Poughkeepie Police Department K9 force, and now she's proving skeptics wrong about her breed.
Now, Kiah and Officer Justin Bruzgul patrol the town streets together catching the bad guys while she acts as a good role model for her breed.
According to Brad Croft, director of operations for Universal K9, purebreds are usually selected for the K9 force and trained purposely for law enforcement duties. However, Kiah showed such enthusiasm and energy that he knew she was the right dog for the job.
Kiah received the proper training to join the force courtesy of the Detection Dogs Program which was organized by Universal K9 and Austin Pets Alive! that helps rescue pit bulls from shelters.