For many moms, Target is not only a place to do your shopping, but it's also a sanctuary to escape the chaos at home.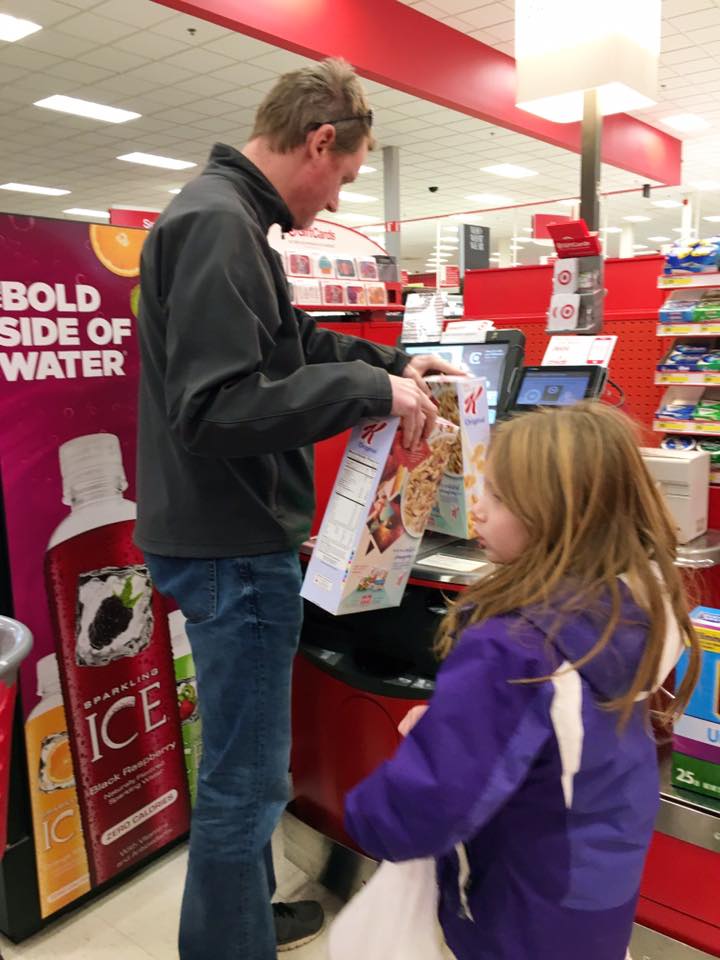 However, Karen Alpert has recently shared with the Facebook world the one "HUGE mistake" she recently made--going to Target with her husband and kids. And boy, did it make quite the funny viral story. Karen starts out by explaining how she naively thought that a Target trip with the whole family would be fun:
"Okay, so today I made a mistake. A HUGE mistake. I took my family with me to Target. Hmmmm, we have a few hours to kill. I know what we can do? Wouldn't it be fun to go to Target together? Ennnnnh, NOT. Taking your family to Target with you is basically the perfect way to destroy that awesome inside fuzzy feeling you get when you walk past those big red glorious cement balls."
From the story about her kids fighting over the cart:
"It all started the second we got inside where both kids fought over which one of them would get to ride in the cart. I'm like uhhh, neither of you because you are way too big and even though we're just here for toothpaste, I'm going to fill this cart as high as it goes with tons of other sh*t. So both kids decided to hop on the sides of the cart and ride it around the store because God forbid they actually walk and get some exercise."
To her husband committing one of the biggest Target cardinal sins:
"Anyways, then just as he was about to scan his credit card, I realized what was about to happen and was like NOOOOOOOOOOO, and dove in slow motion and batted his credit card out of the machine. Dear God, what are you thinking?!! We get 5% off with my Red Card!!!! You NEVER use a regular credit card at Target!!"
We think it's safe to say that we have all been in Karen's
shoes at one point
or another! While family time is great, there's still just some places that must remain sacred--Target being a prime example.
Read Karen's hilarious full story here.