Sugary sodas and juice boxes have been a staple in the American lunchbox for decades. As obesity grows in the states, health advisors are looking more closely at how other country's cut back on the carbs and sugars.
After living in France, one healthy mommy discovered that there is a secret to putting down the soda and picking up a glass of water.
While teaching abroad, Diana Limongi noticed that her French students never reached for a soda. Even her adult friends and family always preferred water to a sugary drink. Why did everyone in her new home neglect soda and juice? The answer is simple, other options simply are not offered. She noticed that at every meal the standards were sparkling water, tap water, or wine.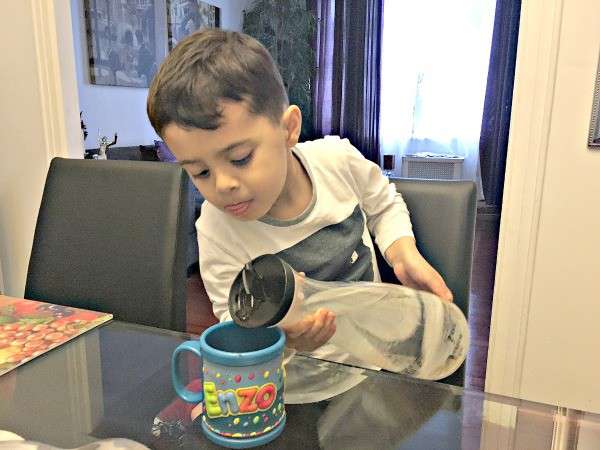 When you and her husband became parents they both decided that the best way to promote healthy habits was by not introducing bad ones. From day one, her son always drank water or a homemade and natural juice.
Every day they would serve their son water and dinner and juice is saved for a special occasion like his birthday. Today, her son is five years old and regularly reaches for tap water on his own. Diana says that the best thing she ever did was make water the staple in her own. Of course, this is a practice that needs to be practiced by parents as well. Making water a family favorite and decision is what helped her son grow into one of the healthiest five-year-olds around.
The key to beating bad habits is avoiding them all together. If you're a new parent, try putting down the juice and relying on a crystal clear glass of water!
Share if you support Diana's mission to leave out sugary drinks!