Kya the 1-year-old Shiba Inu has a year-round obsession with her toy Santa.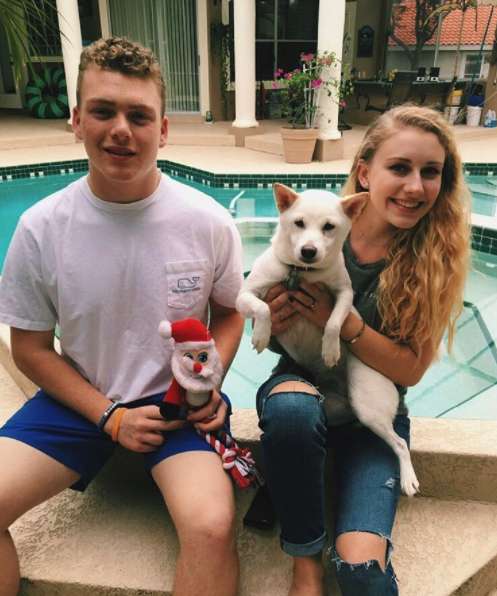 Kya received the toy as a gift last year from the family of her owner 16-year-old John Mantaldo, and it instantly became her favorite--they even have a backup one just in case.
"She really loves her Santa, and she has to have it year-round," John's 19-year-old sister, Angelina, told BuzzFeed. "Whenever we come home, she brings it to us."
So, when the pair of siblings heard news that the jolly big guy would be at the mall for pet photos, they new that they had to take sweet Kya.
"A lot of people were taking pictures with their dogs," Angelina said. "But we were like, 'Nah, it's just going to be the dog.'"
John and Angelina were definitely not disappointed with their decision--and neither was Kya.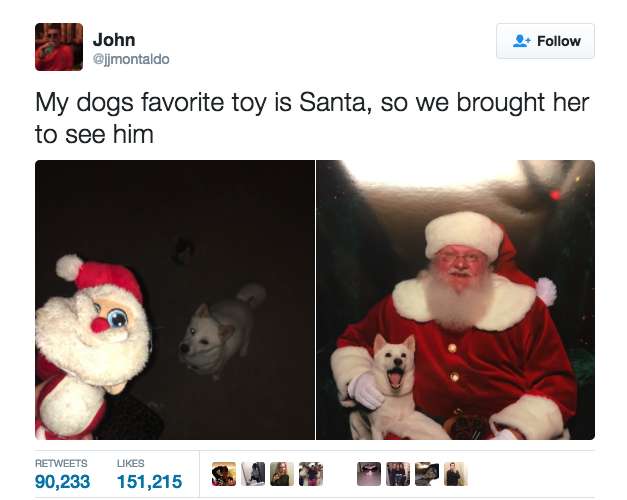 "She just sat there and looked at him," Angelina said. "She usually misbehaves when we take her to Petsmart, but she was behaving for Santa."
The photo turned out so great that they decided to drop $30 on wallet-sized photos--can you blame them?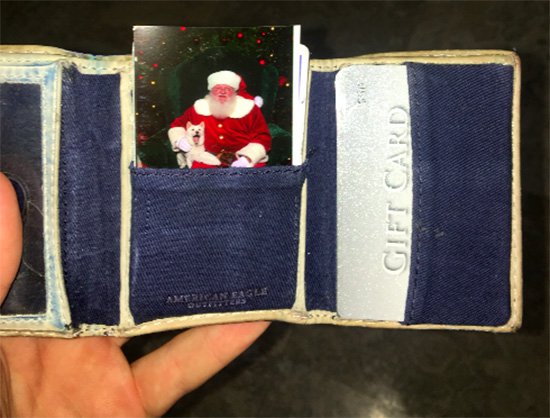 ---
Have you ever seen a pup more excited to meet Santa?
SHARE if Kya's photo made you laugh!