When high school sweethearts Ferris and Margaret Romaire tied the knot back in 1946, nobody at the wedding had a camera so there was no documentation of their special day.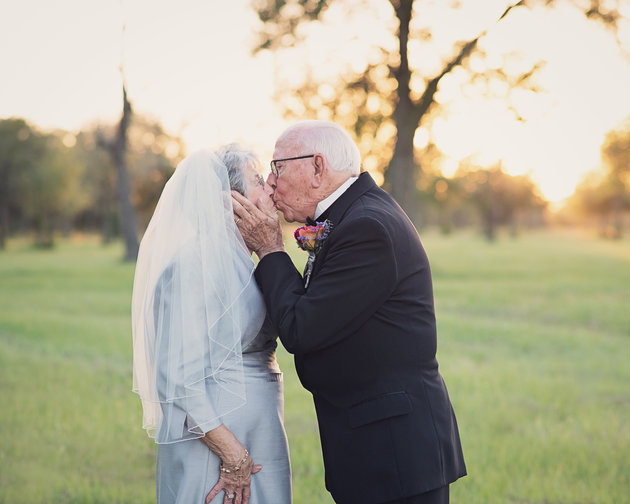 So, for the couple's 70th wedding anniversary, their granddaughter Amanda Kleckley planned a photo shoot reenacting the sentimental pictures that they never had the chance to take.
Amanda contacted photographer Lara Carter to plan the Oct. 12 photo shoot and she was more than eager to help.
The shoot took place in Pearland, Texas--Ferris, 90, rocked a studly tux while Margaret, 89, wore an elegant lavender gown and a veil.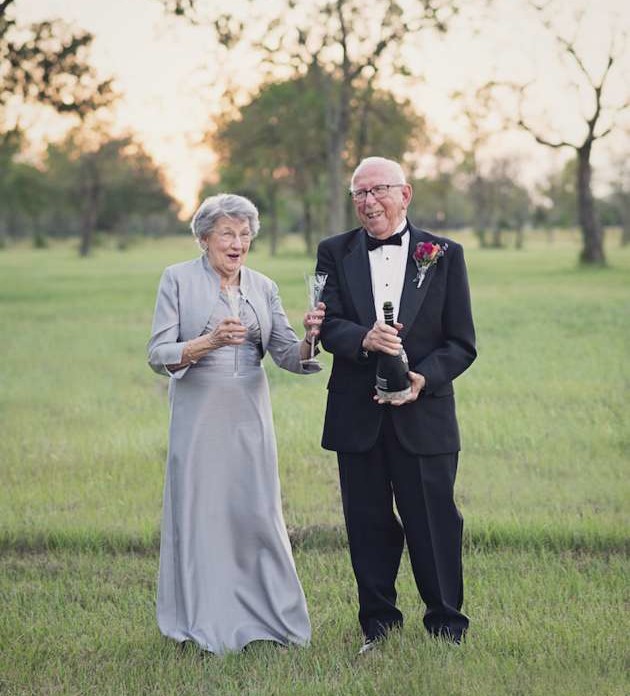 The beautiful couple acted nothing short of a pair of newlyweds as they grinned and canoodled--they even popped some celebratory champagne!
Today, the Romaires have four kids, eight grandchildren, and eight great-grandchildren.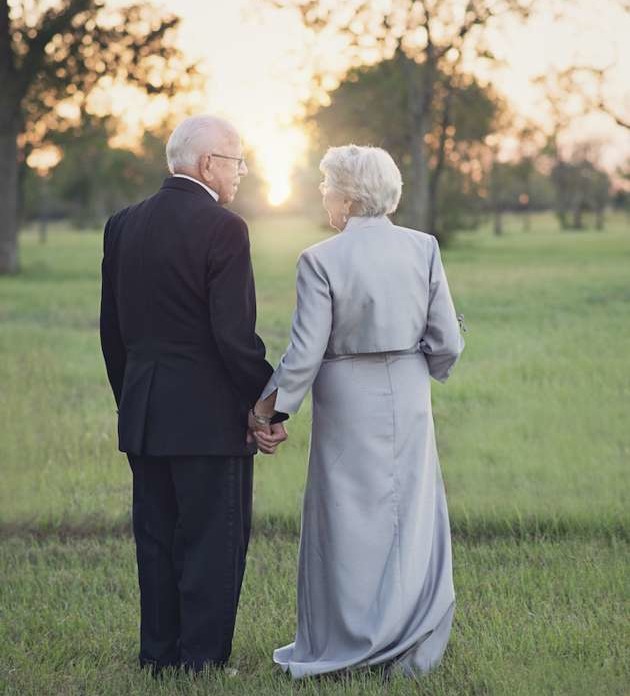 "They still live in the same home they built for a growing family 65 years ago," Lara told the Huffington Post. "They didn't have lots of money, but they had lots of shared values--the love of children, a good work ethic, a strong faith in God and a sense of humor."
---
The Romaires are living proof that true love does exist!
SHARE if their pictures made your day!