It's not uncommon for expectant mothers to commemorate their pregnancy with a maternity photo shoot--but have you ever seen one featuring a canine mommy?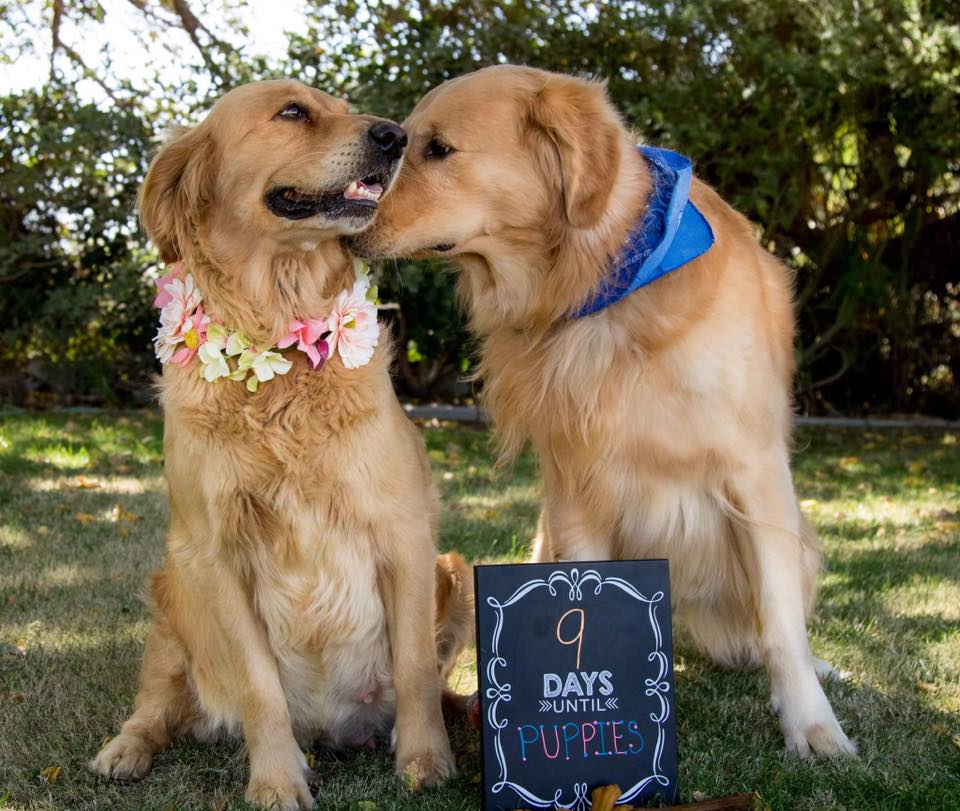 Well, that's exactly what Kennedy Sorensen decided to do for her golden retriever, Chanel, who is expected to give birth to puppies before Oct. 12.
Kennedy contacted Amy Rients, Chanel's puppy daddy LeeRoy's owner--and asked if she would be up for the pictures. When she told Kennedy that she loved the idea, they put the maternity shoot into action.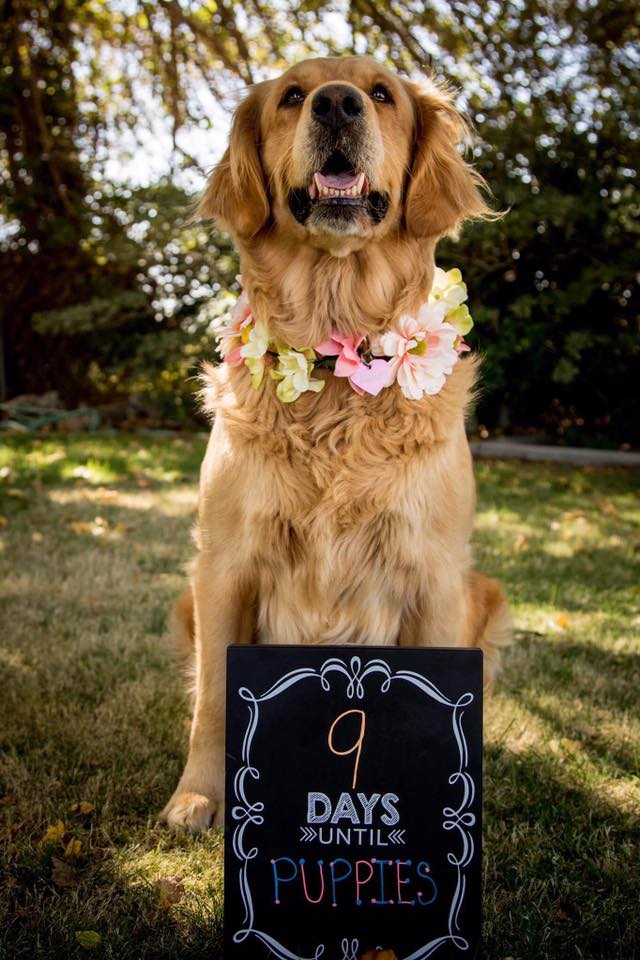 "She ended up coming out to my house and brought the puppies' dad, LeeRoy, with her. It took three of us ― me, Amy, and my cousin Raegan ― to get the dogs to hold still long enough to take the pictures," Kennedy told The Huffington Post.
The end result? An absolutely adorable collection of photos that could put any human's maternity shoot to shame. Kennedy tweeted some of the charming pictures which accumulated over 36,000 likes and close to 22,000 retweets.
"We are all amazed with how popular this has become," Kennedy stated. "Amy and I are so happy that our dogs were able to make people smile and that everyone is enjoying the pictures just as much as we are."
---
Congratulations to Chanel and LeeRoy! SHARE if you thought this maternity shoot was absolutely adorable!