Lily was a fuzzy, white horse and a sweet, gentle giant living a quiet life in the Pennsylvania countryside. But, one fateful day her world took a dark turn for the worst.
Her former owners dropped her off at the infamous sale barn New Holland Sales Stables at the Monday auction. She was left tied in the sales stalls DAYS after the auction ended without food or water.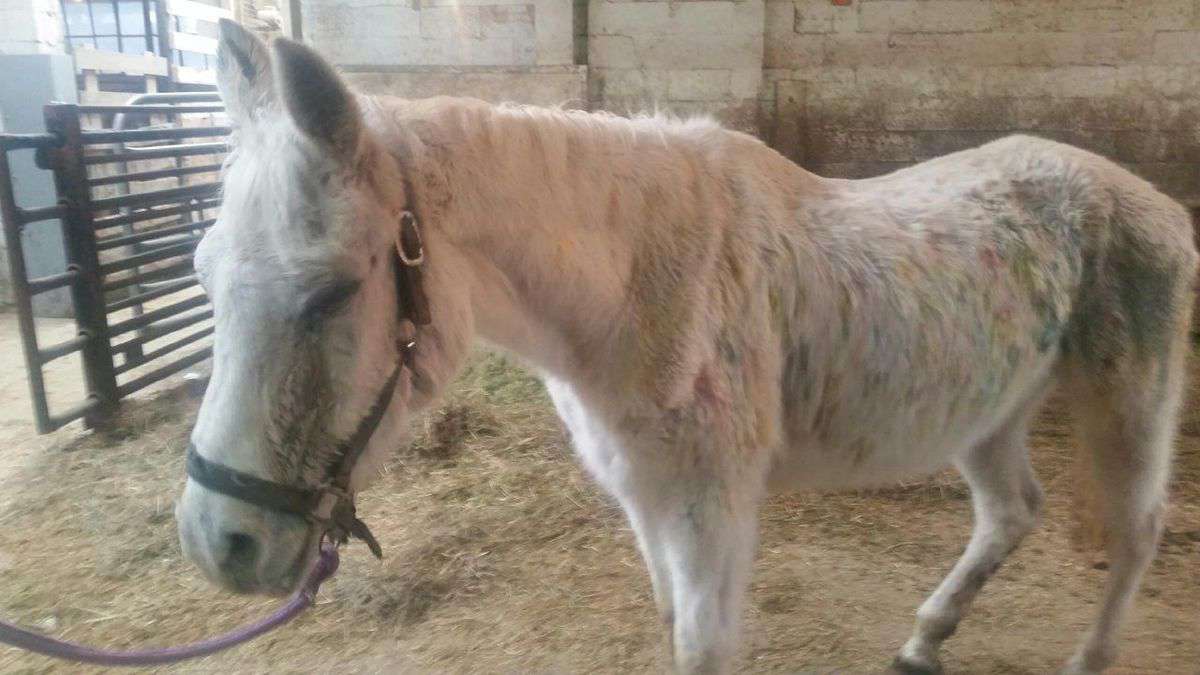 The Lancaster County SPCA came to her rescue.
"The first thing I saw was the bright paint spots," says Susan Martin, SPCA executive director. "What took me back was how sore the horse was when I touched her."
"Horses can tolerate a lot of pain, but because she was so thin, there was no muscle to cover its bones," says Martin.
Dr. Rose Nolen-Walston, an associate professor of large animal internal medicine at New Bolton Center, came to Lily's aid. Her team tended to Lily's bruised bones, removed her damaged eye, and helped her finally gain back weight.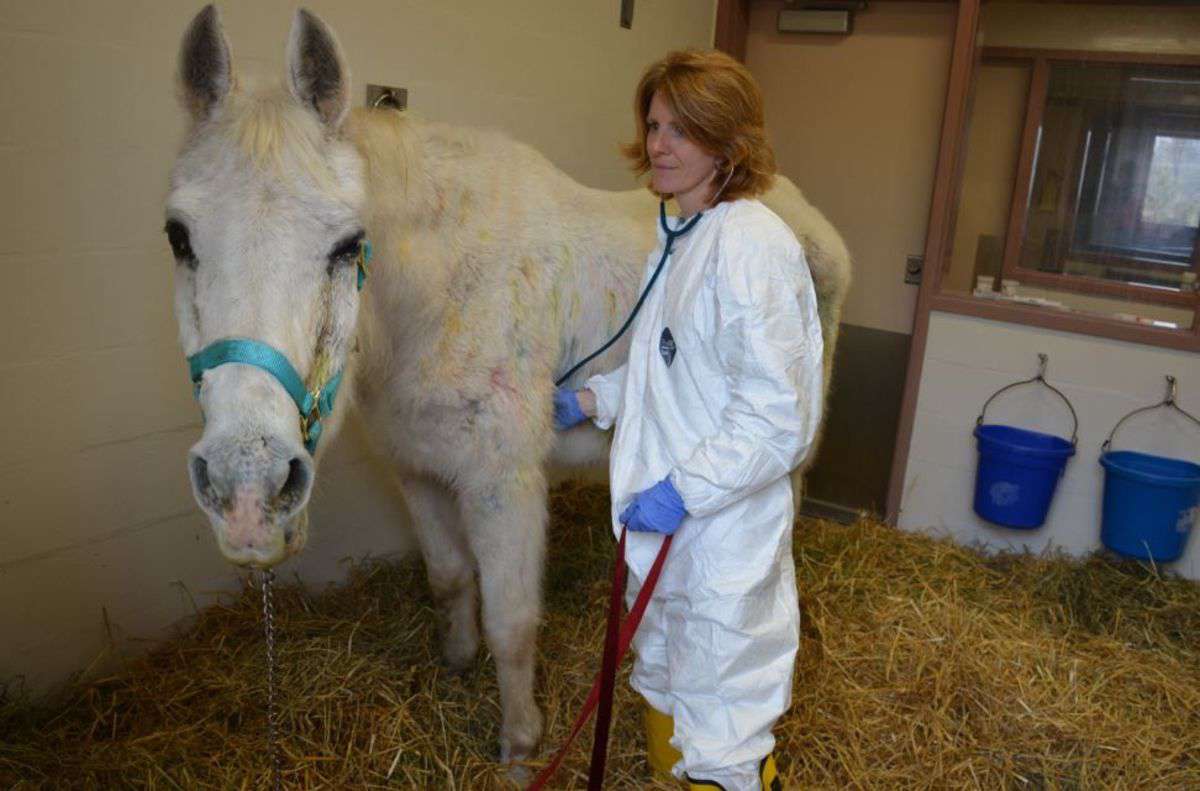 Just weeks after her life nearly came to an end, Lily is looking at a new home on John and Tracey Stewart's animal sanctuary.
Lily survived being struck more than 100 times with paintballs and is now enjoying the good life in the fields of Stewart's New Jersey Animal Sanctuary.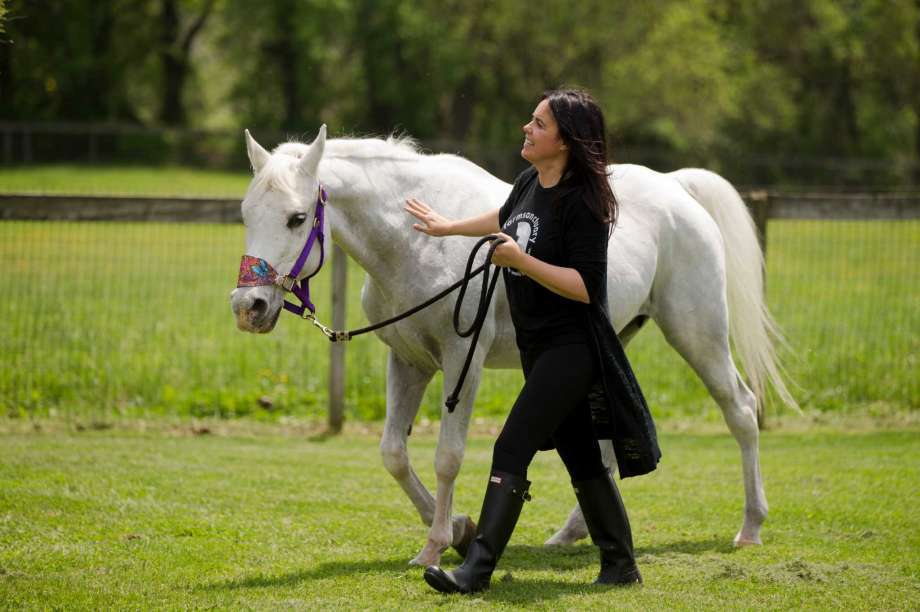 Share if you're glad to see Lily's story have a happy ending!