Summer is here and the kids need something to keep their minds happy and busy. This Memorial Day head to your local arts and crafts store to load up and everything red, white, and blue!
Take a look at these fun patriotic crafts that the whole family can help create! We promise your party guests will love your American spirit!
Start With A Patriotic Center Piece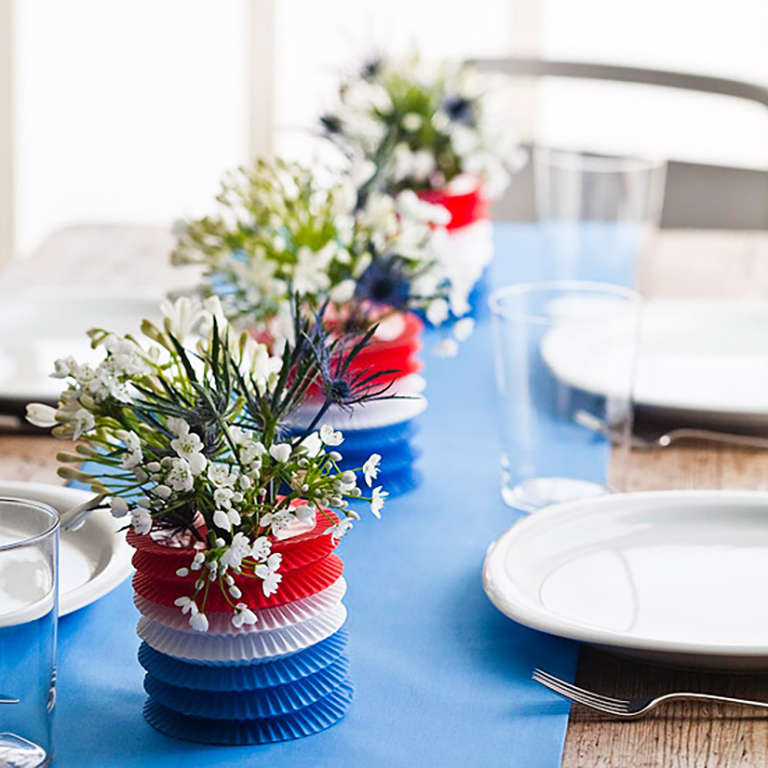 Drape your table with a simple red, white, or blue cloth and add some beautiful white carnations down the center to accent the spirit of the American Flag!
Create A Colorful Clothespin Wreath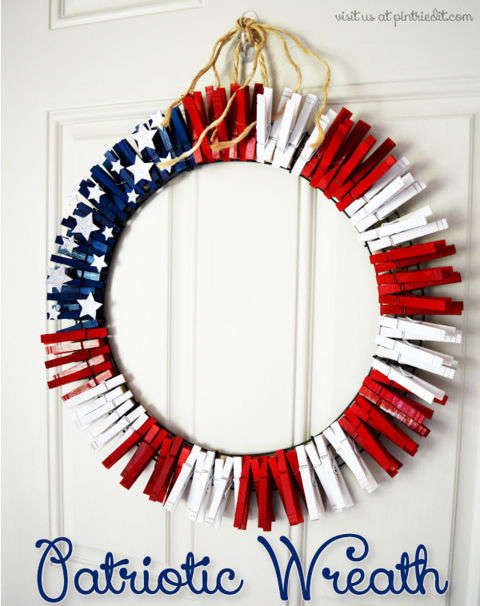 Team up with the kids to paint some clothespins and put together this adorable and family favorite wreath.
Wrap Up Your Water!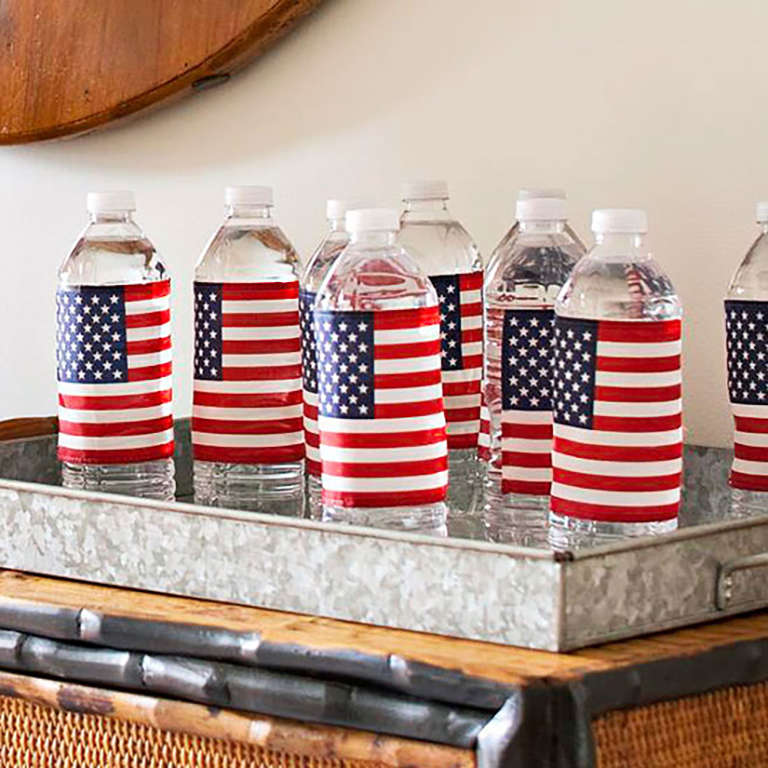 Buy or print out American Flags to wrap around your water bottles. These red, white, and blue labels are a fun way to turn your hot Memorial Day into a cool day off!
Break Up Your Utensils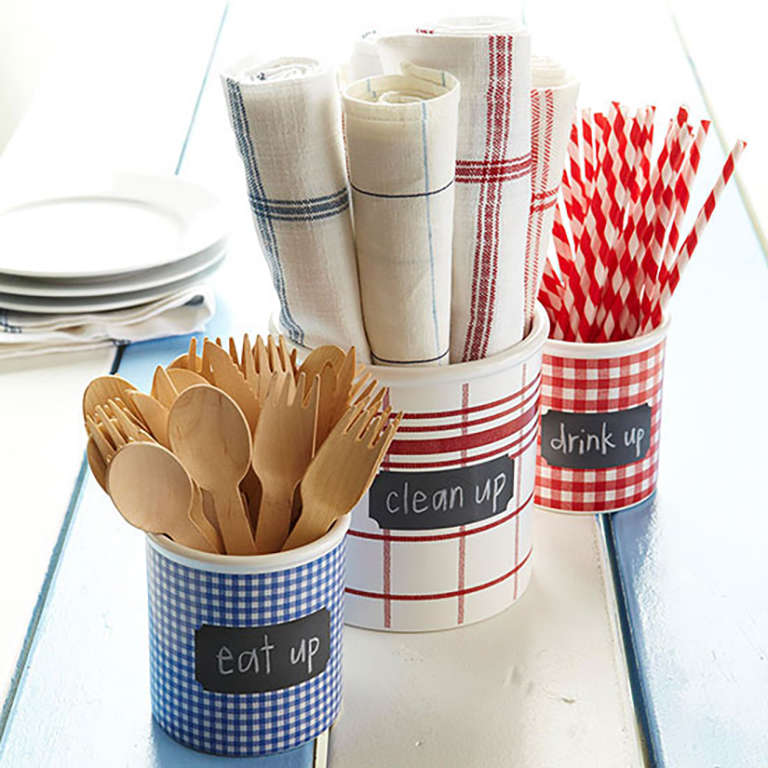 You can break up your utensils into a fun red, white, and blue theme. Head to the local arts and crafts store and find decorated cups or buckets to show off America's colors!
Celebrate In The Stars!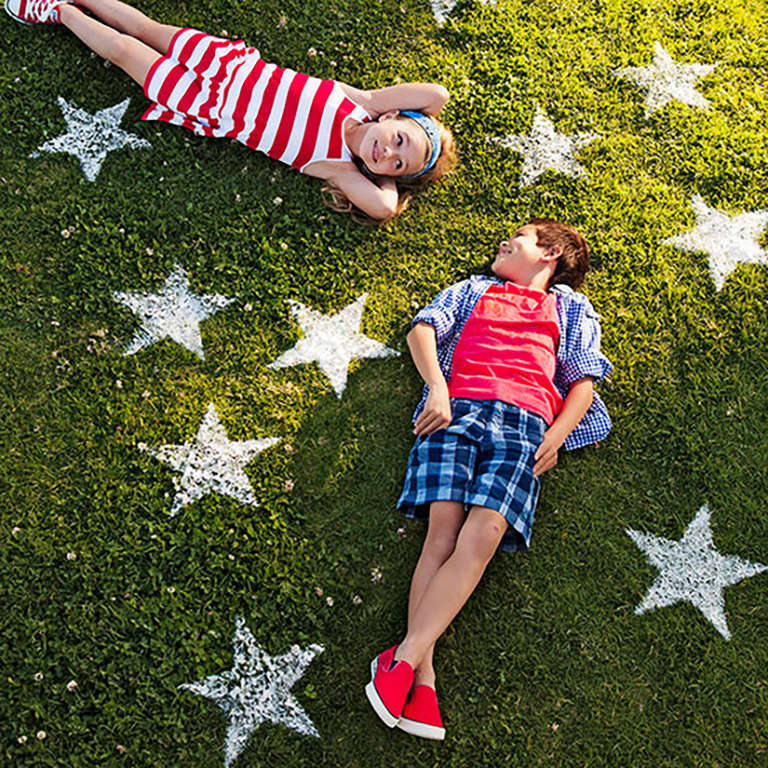 This fun look is perfect for backyard parties. Pick-up some environmentally friendly white spray paint and create the American flag stars right in your lawn. Simply cut out a stencil using cardboard and start spraying!
String-Up Some Shiny Lights!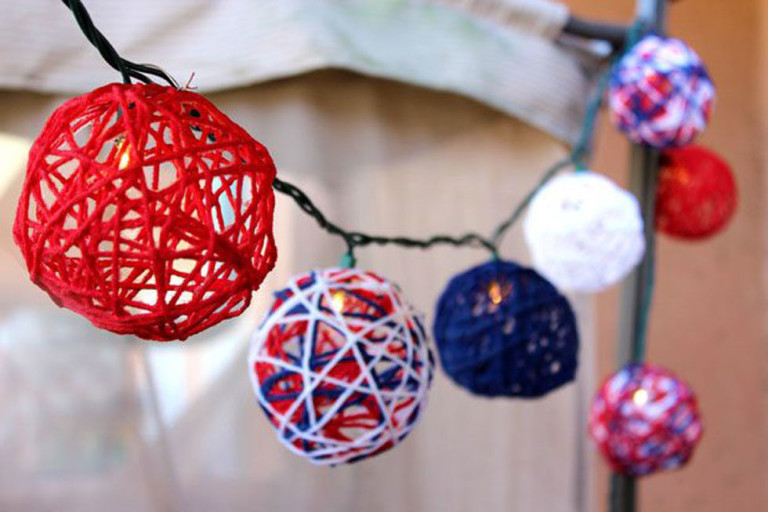 Shop around for great red, white, and blue lights that will help shine the colors of our nation's flag.
Paint Flash Popsicle Flags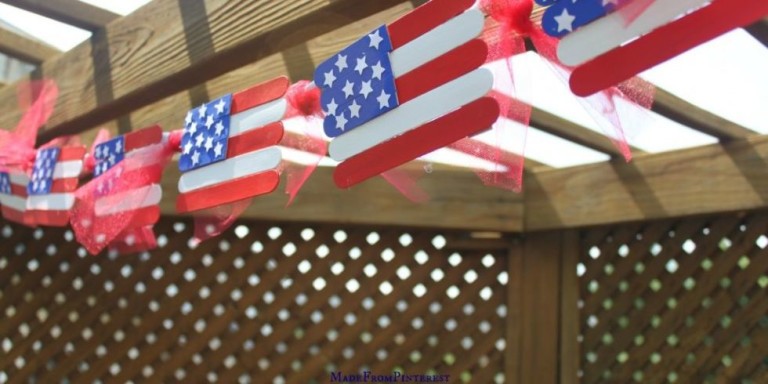 Grab some popsicle sticks and paint to put together this family fun banner!It's the perfect craft to help the kids show their American spirit.
Pop Red, White, and Blue Balloons!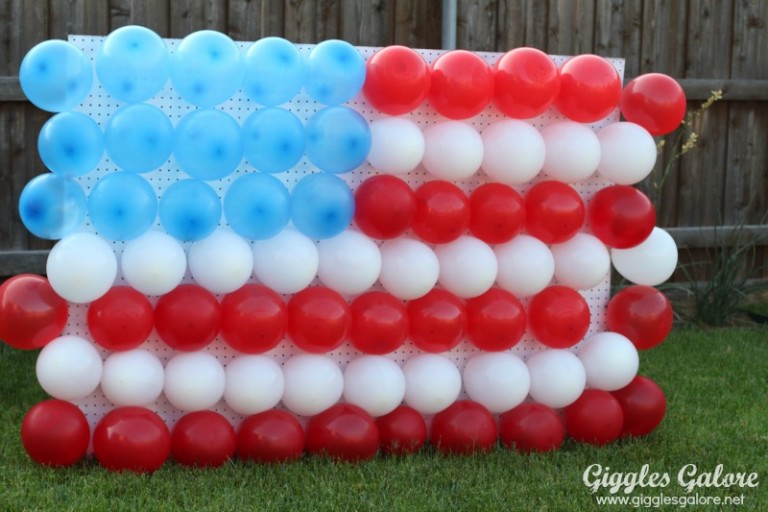 Put together a fun backyard balloon wall and let guests take a chance at popping a row or two of red, white, and blue!
Layout Our Nation's Letters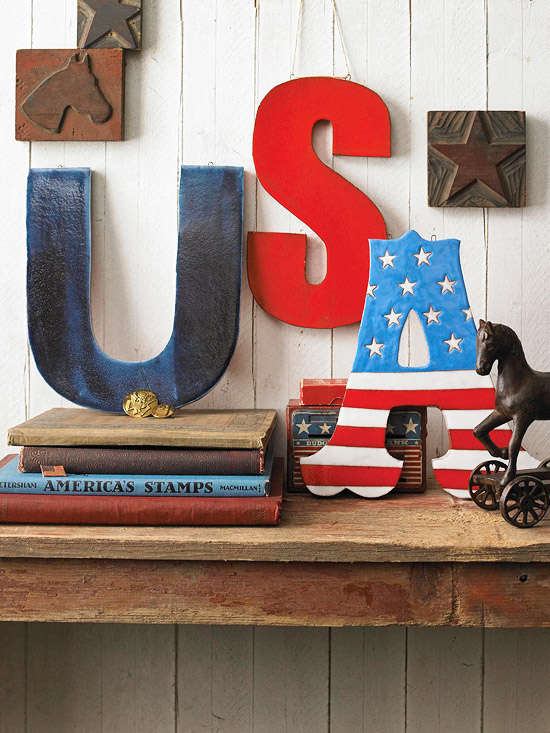 Search for some special U.S.A. letters at your local crafts store and set up a fun wall that celebrates out great nation!
Flaunt Red, White, And Blue Flowers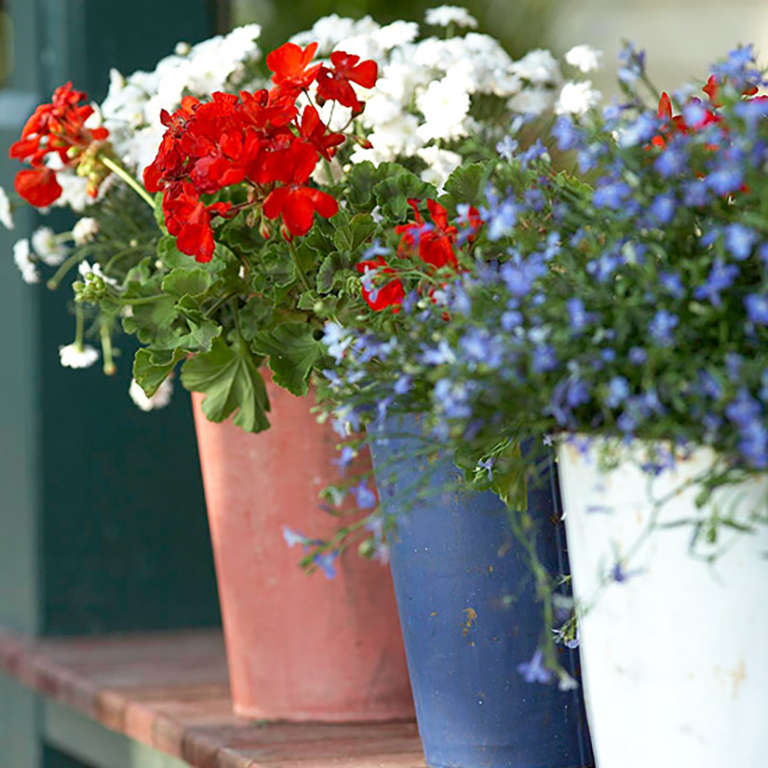 You can never have too much red, white, and blue on Memorial Day. Load up on your favorite perennials and let them grow tall in some patriotic buckets!
Pick Out Some Patriotic Glass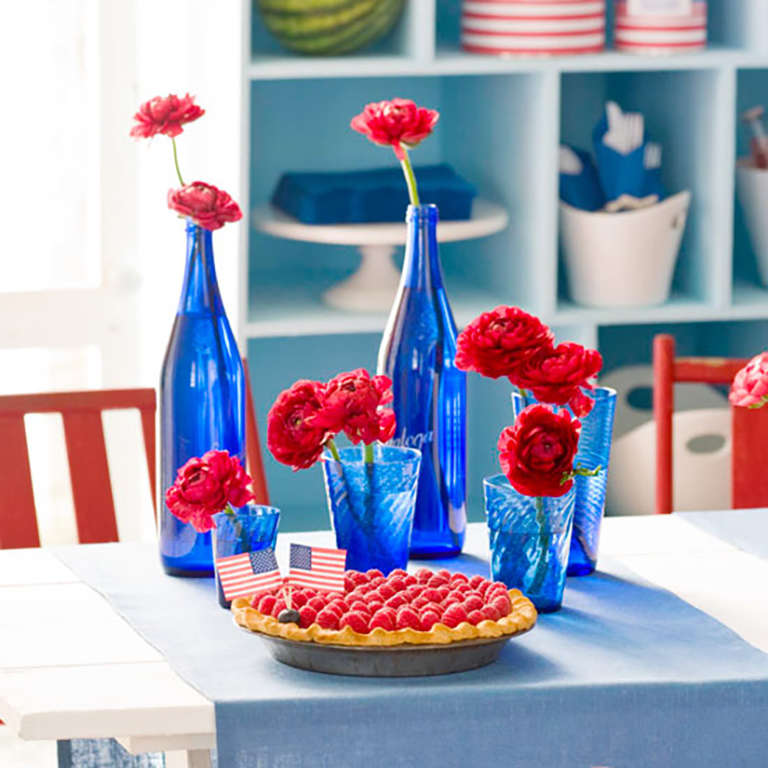 Whether you're using your glass for decoration or for fun treats, you can find great deals on red, white, and clear glassware in the summer!
Cover Your Candles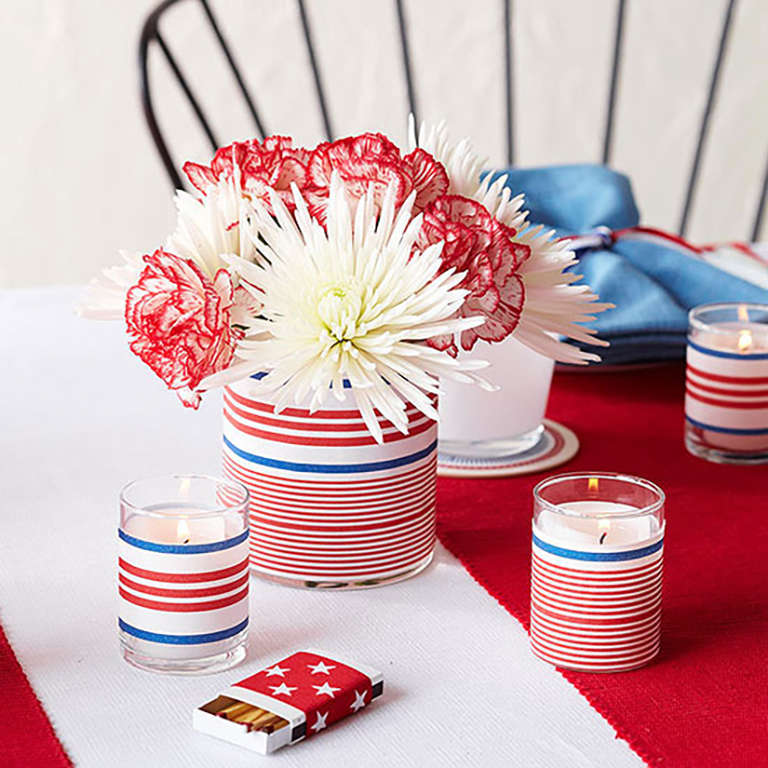 With a little searching, you can find fun themed paper that will wrap perfectly around your candles and flowers!
Fly Your Flag With Flowers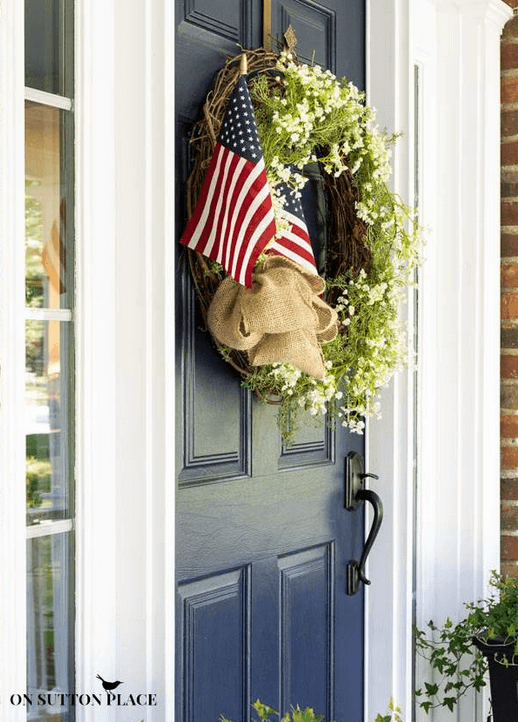 Gather up some American flags and spread them throughout the lawn. They'll fit in tons of fantastic places like your flower pots and wreaths.
Paint Patriotic Mason Jars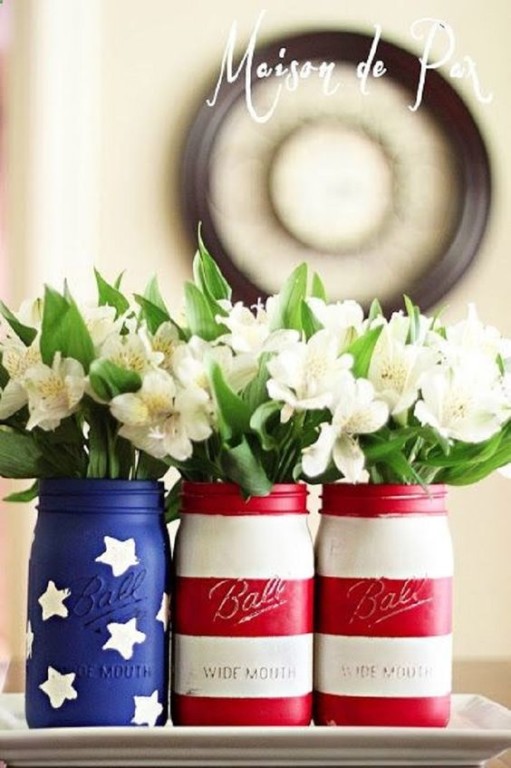 If you want to channel your inner artists, you can grab some paint and create your own American flag mason jars!
Decorate The Deck!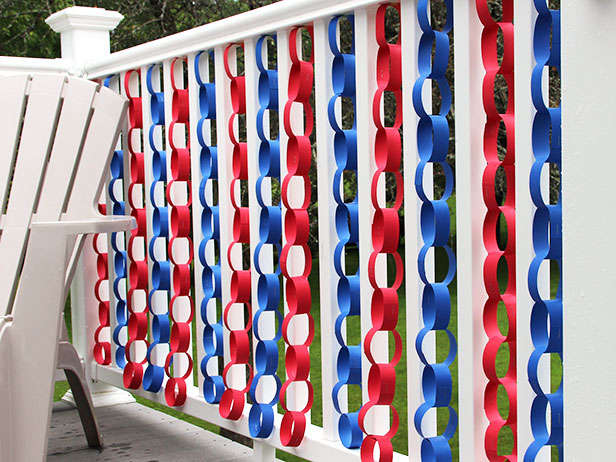 Put together some hanging daisy chains or streamers for your porch! These easy chains can be thrown together with some construction paper and glue. They're a simple craft that the kids will love!
Create A Beautiful Fruit Flag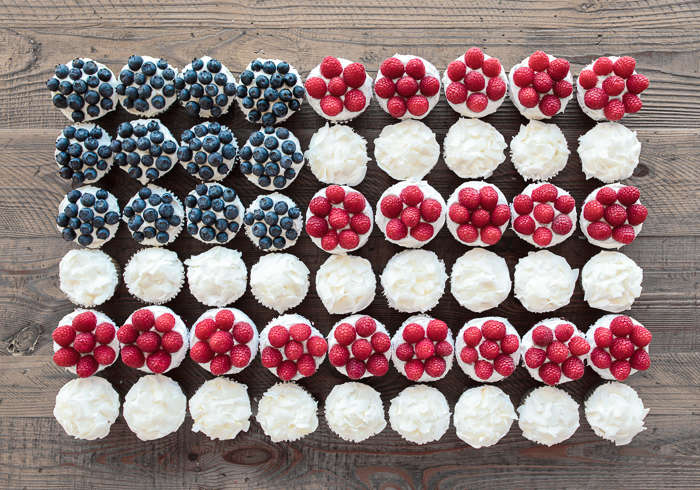 Grab some berries and whipped cream for fantastic patriotic toppings!