Besides being absolutely cute and lovable, animals are believed to have great healing powers.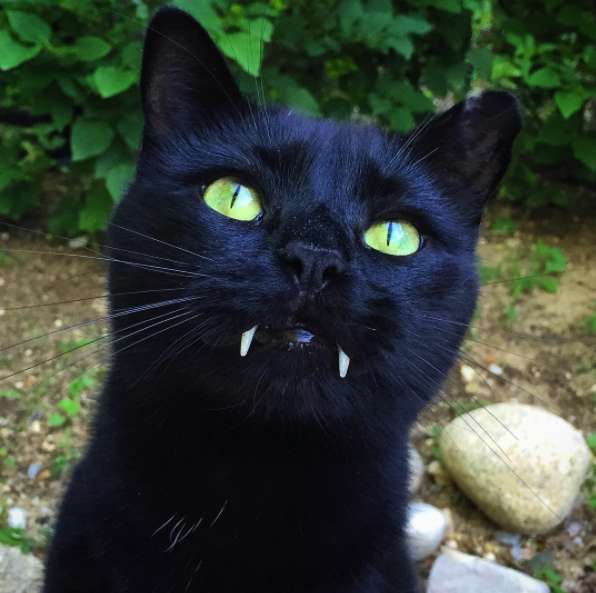 And, for Nicole Rienzie, Monkey the cat was just the medicine she needed.
It was back in 2010 that Nicole was driving in the car with her mother when a black cat sprinted out into the middle of the road. Nicole quickly got out of the vehicle to check on the startled little kitten.
When she surveyed Monkey, he was thin, flea-bitten, and had severe conjunctivitis in both eyes. But, Nicole, who had just recently lost her father and close friend, decided to keep the exceptionally unique kitten and figured that maybe they could heal each other.
After Nicole adopted Monkey, his unusual set of teeth did end up only growing out even more--but the veterinarian reassured her that they are totally normal and won't cause him any harm.
Now, you can follow the "vampire" cat's amazing adventures on his Instagram page.
---
SHARE if you think pets are the best medicine!