Is there ever a time when inter-species friendships don't put a smile on your face? It's no different for these two darlings - Beans and Waffles, a pup and a tortoise, are best friends.
Alicia Wishart and her husband adopted Beans, a Jack Russell mix, from a shelter back in 2009. But when Beans was introduced to the family's two Dachshunds, Molly and Bailey, things didn't go over quite so well and a scuffle between Beans and Molly gave Beans an injured eye. The family's veterinarian feared her punctured retina would rupture, and once it did a few days later, Beans' eye had to be surgically removed. Fortunately, Beans quickly recovered.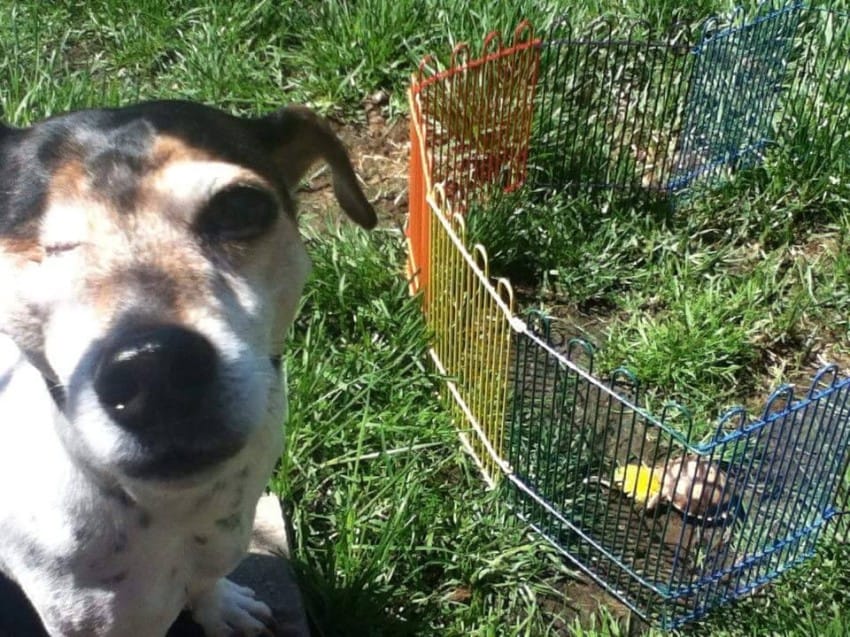 About a month later, Wishart attended a reptile expo and left with a Sulcata tortoise. Beans became instantly intrigued by the tiny reptile, who Wishart named Waffles.
"One day, I was getting out of the shower and Beans came trotting in with what I thought was a pine cone in her mouth," Wishart said. "She placed it on the floor and it turned out to be Waffles."
Though Waffles was unharmed and it appeared that Beans was very gentle with the new addition to the family, Wishart kept the two under close supervision. Soon enough, they became inseparable.
They snuggled and napped together.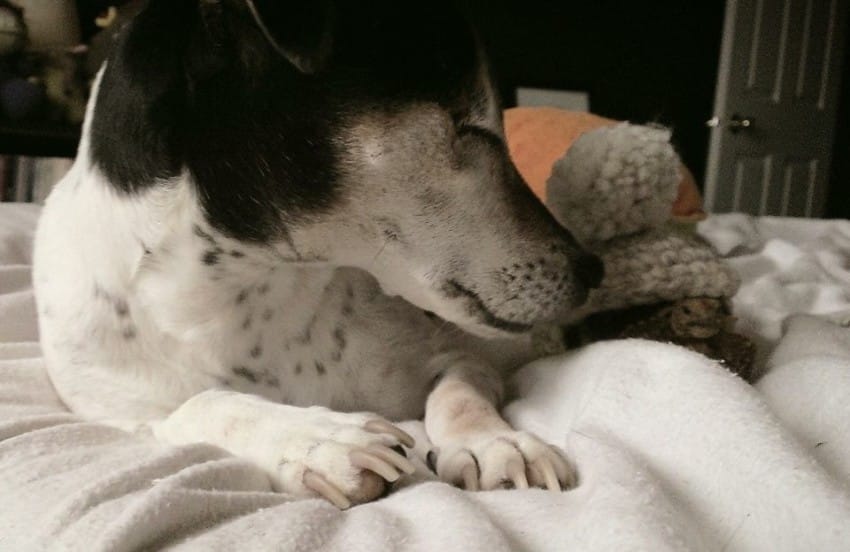 They enjoyed snacks together.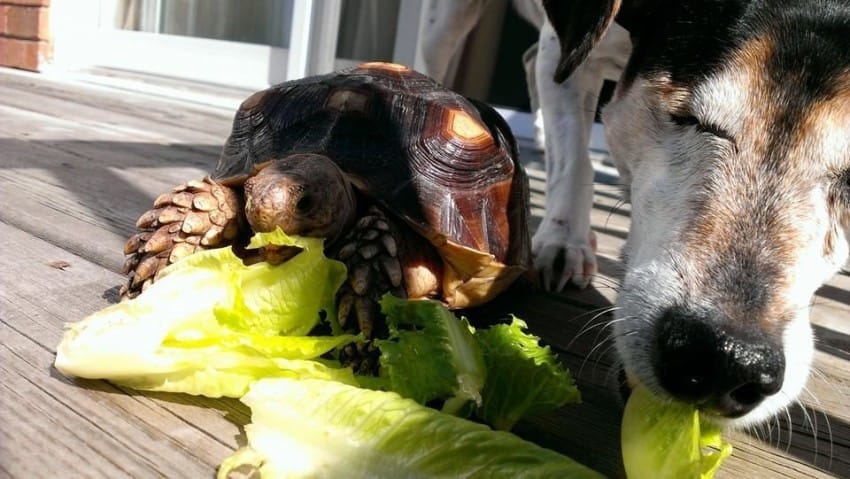 They hung out in the sunshine together.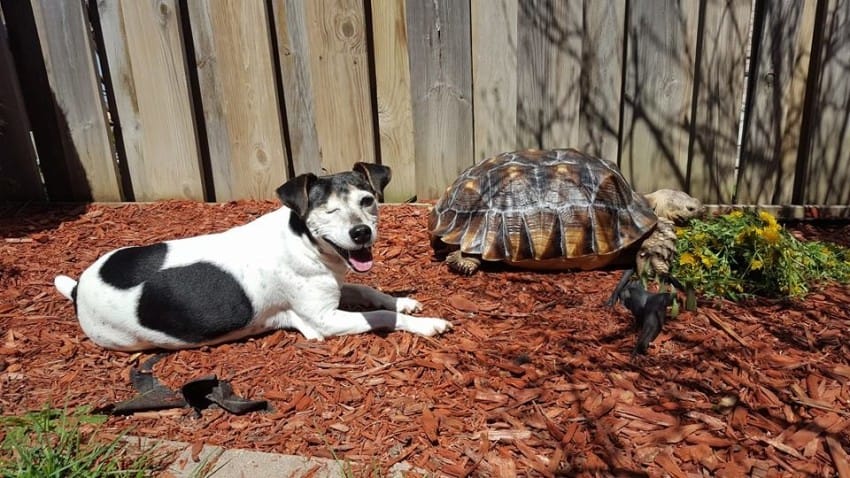 Waffles, now 3 years old, has grown quite a lot since first being introduced into the family, who have since welcomed two other tortoises into their home. Still, Beans and Waffles remain best friends!
Share if you can't get enough of this adorable friendship!