Jamie the pit bull has spent the past six months with the ASPCA being rehabilitated, thanks to a group of police officers that rescued her.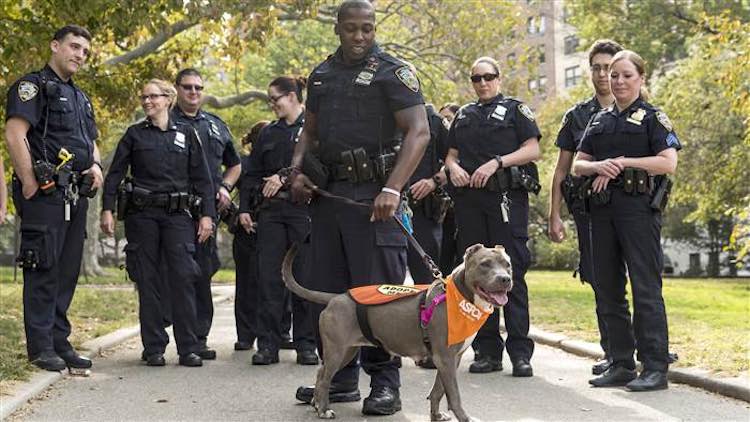 When the New York City cops found her in a Brooklyn apartment basement, she was malnourished, dirty, and terrified--but, that's no longer the case.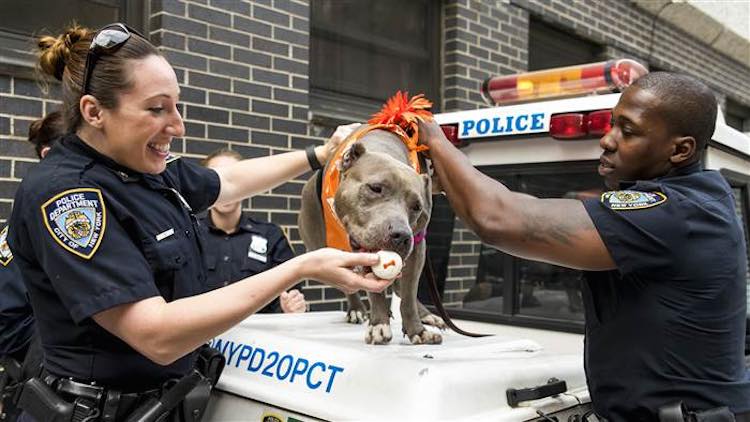 Jamie is now up for adoption, and New York's finest took her out for a special doggie day in an attempt to help get this sweet girl more publicity.
The fun-filled day included cuddles, walks, affection, and to top it off--pup-cake treats.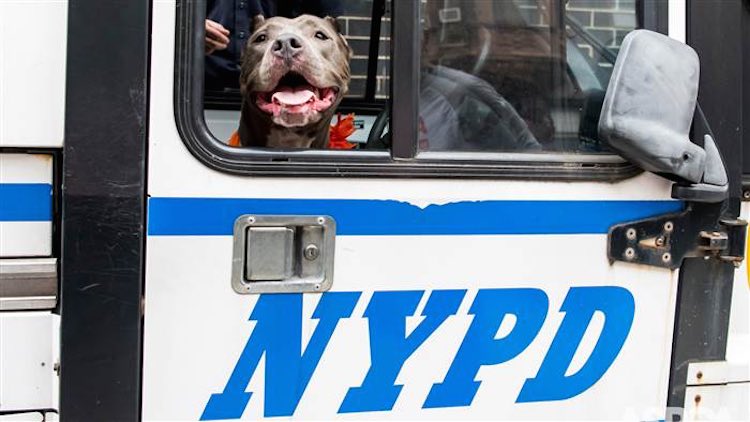 Jamie is just one of the many sweet animals that have been rescued as a result of the NYPD's three-year partnership with the ASPCA.
If you are interested in learning how to adopt 4-year-old Jamie, check out her adoption page.
---
We are so happy that Jamie's story had a happy ending!
SHARE if you love animals!