Santa Claus isn't an easy role to fill, but Eric Schmitt-Matzen of Knoxville, Tennessee, has managed to spread Christmas cheer for many years. Weighing in at 310 pounds and standing 6-feet tall, he looks every bit the part of old St. Nick.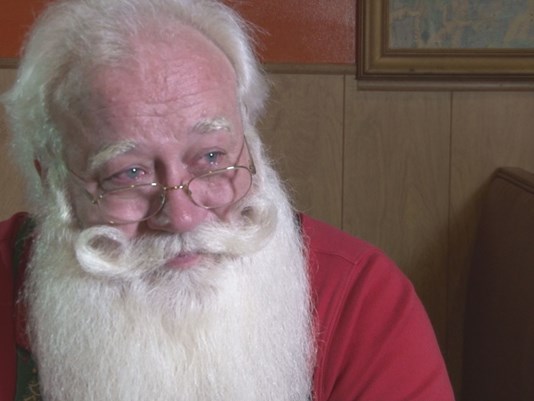 Eric takes his job as Kris Kringle very seriously, so when he received a call about a terminally ill 5-year-old boy who was asking for Santa, he knew just what he had to do--he immediately hurried to the hospital and got there in about fifteen minutes. There, Eric met the boy's brother and other family members and handed a toy to the mother to give to her son.
"He was more concerned about missing Christmas, than dying," Eric recalled to WBIR 10News. "When I got there, it was my job to make sure he got Christmas." Afraid that he would break down in tears, Eric asked everyone else to leave the room.
After a heartfelt conversation with the boy, Eric alleges that the 5-year-old reached out to him for an embrace and quickly died in his arms. While some skeptics are raising concerns about details of Eric's story, he's sticking to it.