Video game consoles may seem like a common asset these days, but not every teen is fortunate enough to own one.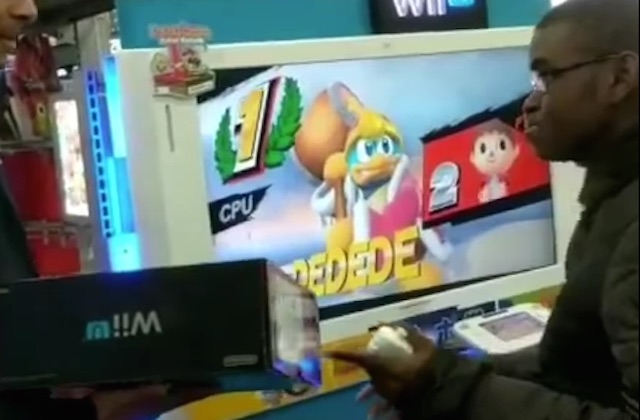 When one young man in Valley Stream, New York developed a strong interest in the Nintendo WiiU console, he began to make a trip to his local Best Buy almost every day to play with the store's demo console.
After the Best Buy employees began to notice the teen's ongoing frequent visits over the past several months, they decided to come together to do something special for him for the holidays.
Store manager Raheim Storr recorded a video of the staff presenting the boy with his very own Nintendo WiiU console.
"On behalf of all of us here at Best Buy, we got you a WiiU," the employees told the teen. "This is something we did for you. Everyone here that you see, we all got together and chipped in so you could have it."
At first, it seems that the boy thought it was all a part of some elaborate joke--but once he realized it was in fact just a really kind gesture, he accepted the gift and smiled.
---
SHARE if this video brought a smile to your face!